No notice and no reason given as manager abruptly leaves without a word to his colleagues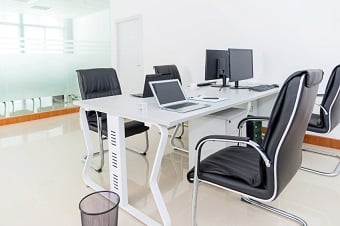 A manager has walked out on a Morgan Stanley branch without a notice period or a reason.
According to an
AdvisorHub
report, Michael Childs was promoted from the firm's Atlanta office to run its Alabama and Florida panhandle branches. However, sources have now revealed that he abruptly walked out on the company without saying a word to his colleagues.
Childs reportedly joined the firm in 2007, taking on an advisor role in Florida. He was then promoted in 2009 to non-producing manager at the Pinnacle office in Atlanta before moving on to the Alabama branch in March last year. He had started his career with Merrill Lynch back in 1997 and also worked for
Raymond James
from 2000-2007.
The firm has not commented on what led to his exit: however, such a sudden departure is not the first to hit the company in the same region this year.
Back in February, regional head Craig Norton stepped down from his position after 23 years with the company. He promptly joined Raymond James, taking the position of manager of the Atlanta branch in April.