One of the Big Five is now calling for the federal government to take a key step in helping clients who need the support of a guardian but not the stigma of being branded mentally incapacitated.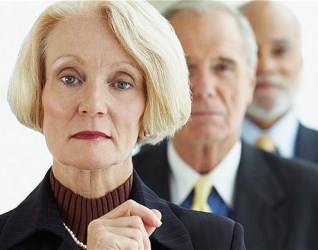 One of the Big Five is asking the federal government to make opening a Registered Disability Savings Plan easier for the growing number of clients needing a guardian to take control of investments.
"When Finance Minister Jim Flaherty introduced the RDSP in the 2008 budget, Canada showed the world how a smart, innovative policy can help provide financial security and independence for people with disabilities," Trevor Philp, BMO Asset Management's manager of Registered Products and Managed Solutions, said during a hearing of the Senate banking committee. "BMO fully supports measures to make this great program even better."

While the Income Tax Act allows for a "qualifying person" to act on an individual's behalf, many provinces demand that individual first be declared mentally incapable and so in need of assistance from a guardian.

"We believe that such a worthy program, which has provided peace of mind to tens of thousands of Canadian families, requires federal coordination and provincial cooperation," said Philp. "People with disabilities and their families would be best served by a common solution that can be implemented across all provinces."

He's floating a solution many advisors have offered over the years, centred on allowing people with disabilities to make a personal appointment of a "supportive person" for decision-making related to the RDSP.
That would ostensibly make it easier for advisors to better win and serve clients in the increasingly complicated position of having to turn to a loved one for financial stewardship. Advisors have also been appointed to that key role, but only after the often-contentious step of a family declaring the client mentally incapable of the responsibility.