Many want to do right by their clients, though they may end up hurting their own prospects for growth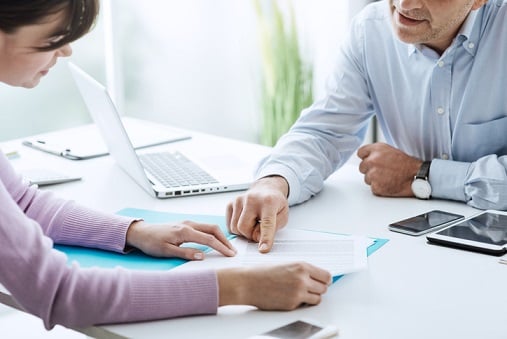 With regulatory challenges and competition from alternative advice platforms coming their way, the modern advisor can't be faulted for wanting to spend as little of their time and resources as possible on small accounts. But according to a new survey, most advisors are opting to not leave any client behind.
In CanAm Research's 2019 RIA Capacity and Segmentation Practices Survey, commissioned by next-generation financial-services company Facet Wealth, more than 360 respondents at North American registered investment advisor firms (RIAs) were polled on the challenges they face, as well as how those challenges relate to their need to serve clients.
Almost two thirds of the participants said they either do not enforce account minimums for their clients, or forego minimums altogether. According to Lisa Rapuano, chief financial officer of Facet Wealth, such advisors keep serving those clients whom they recognize still need and deserve financial planning services.
"As our industry trends toward professionalization, a majority of advisors are reluctant to let these clients go or relegate them to inferior tiers of service, even as the same advisors face flatlining growth and loss of their time," Rapuano said.
Digging deeper into the participating advisors' hesitation, the survey found that 44% say they do not enforce their firm's stated minimums, while 17% have not minimums at all. Furthermore, just over half of respondents (52%) said they have no formal process for segmenting and transitioning clients who do not meet their minimums.
The results also suggested that 50% of advisors at RIA firms serve more than 75 clients each; 27% have between 51 and 75 each, 16% have between 26 and 50, and the rest have 25 or fewer. When asked how they spend their day, the respondents said they spend 40% of their day on servicing clients, which goes on top of their portfolio management and administrative tasks.
Focusing on advisors' challenges, 45% said that time constraints are their biggest pain point, while 42% said it was growing their book of business. Other challenges cited include:
Finding good talent (34%)
Regulatory issues (31%)
Consistency in service delivery (27%)
To address their time and growth challenges, 71% of the participating RIAs said they use client segmentation to provide clients with different tiers of service. But according to one industry analyst, following a segmentation approach introduces the risk of compromising client experience as well as brand integrity.
"Advisors can maximize their profits when they commit to high-quality services for accounts that fit their profile and develop a process to replace the revenue of non-strategic accounts without sacrificing the high-touch, human service they've come to expect," Veres said.
With recent advances in machine learning and other productivity-boosting technology, he said, RIAs have an opportunity to segment their books both profitably and responsibly.