Financial advisory firms are using tracking, training, and technology to protect elderly clients from financial abuse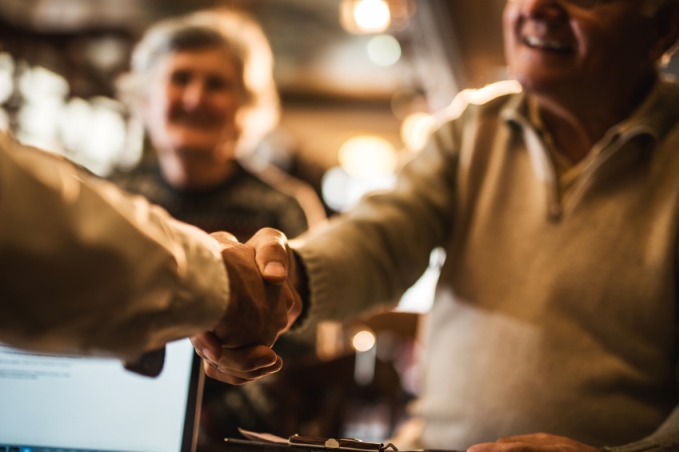 Investor protection is one of the main ideals on which the financial industry is built, and the need for it is arguably the strongest when it comes to senior clients. With that in mind, several major firms have set up internal measures to protect their elderly customers.
Since 2010, Wells Fargo Advisors has been tracking the number of instances of financial abuse against elderly and vulnerable adults, according to
InvestmentNews
. The company's 15,000 financial advisors are invited to report any suspected or observed cases. When the program started, they were averaging around 30 reports per month, but it has since increased.
"In 2014, we were averaging around 90 to 100 cases a month," Ron Long, director of regulatory affairs and elder client initiatives at Wells Fargo Advisors, told
InvestmentNews
. It has recently gone up to about 200 cases monthly, an increase that Long says is partly attributable to the firm's extending more help for advisors to detect and prevent exploitation.
More than two years ago, the firm established an 11-member team to act as an internal clearinghouse and case manager. Advisors can approach the team when they see a potential issue with a client; around half of the 4,000 reports the unit has received from the field were incidences of abuse. The firm often has to tap state adult protective services or securities regulators in their elder-care initiatives.
Meanwhile, at Bank of America Merrill Lynch, more than 14,500 advisors are taught how to prevent and handle cases of elder exploitation. Advisors are urged to connect with the clients' spouses, children, and other trusted individuals. In 2014, the firm started using a contact authorization form to give advisors a trusted contact they can speak with in case they need to confirm suspected financial fraud or behavioural changes that can lead to exploitation.
Advisors at
Edward Jones
and Charles Schwab receive similar training: when they suspect possible fraud or abuse, they are instructed to report it to firm officials, at which point they can decide whether regulators or other authorities should be involved.
Morgan Stanley has set up a dedicated website for senior investor issues that can be used by its representatives, who are oriented to spot elder abuse and report such issues to their legal department. At the same time, the estimated 2,800 investment advisors working on
Fidelity Investments
' platform are offered a white paper on diminished capacity, as well as the chance to attend seminars on elder abuse. Fidelity has also obtained software from technology vendor EverSafe that monitors clients' accounts for suspicious activity.
Related stories:
Advisors, help your clients avoid financial fraud
BC man faces permanent market ban