New investment vehicles aim for reduced and deferred tax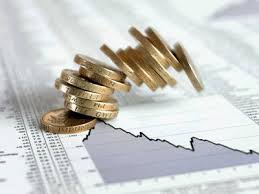 Mackenzie Financial Corporation has announced the addition of four new Corporate Class mutual funds, including three popular balanced funds, to further strengthen its Corporate Class offerings. The investment solutions are formulated to potentially reduce and defer taxes for Canadian investors, thus letting them better reach their investment goals.
"Tax efficiency is an important consideration when building wealth outside of registered plans," said Michael Schnitman, senior vice president of product for
Mackenzie Investments
. "Despite the changes announced by the federal government last March, corporate class funds still offer the potential for tax-efficient growth and tax-efficient income. That is why we are making some of our most popular Funds available as Corporate Class."
The new Corporate Class funds are:
Mackenzie Canadian Growth Class – offers a company-focused investment style with emphasis on niche market leaders that are not typical household names;
Mackenzie Canadian Growth Balanced Class – seeks to deliver long-term capital growth of capital via investments in high-quality companies, and is complemented with a fixed-income component.
Mackenzie Ivy Canadian Balanced Class – like the previous product, this aims for long-term capital growth via equity investments in high-quality businesses and has a fixed-income element, but is restricted to Canada-based companies;
Mackenzie Ivy Global Balanced Class – looks for extended capital growth balanced with fixed income, but focuses on high-quality multinationals.
Related stories:
Study reveals generosity trends among Canadians
Mackenzie announces fund shake up