Shareholders, including about 300,000 seniors, will save about $145 annually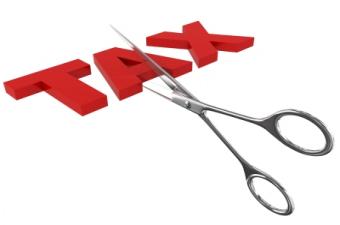 The Ontario government's latest effort to slash taxes for low- and moderate-income investors who hold stocks that pay dividends is all booster and no payload, according to one financial planner.
"To me, it's a little more fluff than benefit," says financial planner Doug McCaw, managing director of Stonegate Private Council. "On paper it may look good, but who is it actually going to help."
The tax break - announced by Finance Minister Charles Sousa Thursday during an economic update outlining how the province will eliminate an $11.7 billion deficit by 2017-18 - will save shareholders, including about 300,000 seniors, an average of $145 annually, reported the Canadian Press. Investors exempt from paying the Ontario's income surtax, which applies to those earning incomes above $70,000, will benefit from the measure.
Though reducing taxes is never a bad thing, McCaw says, he questions the motivation behind the Liberal's move and feels the decision could be discriminatory against higher-income earners who won't be able to take advantage of the tax relief. In fact, about 100,000 of them will be paying more to offset the increased tax credits to others, according to reports. (Continued on Page 2.)
#pb#
"I don't think they (higher-income earners) are going to act very favourably. To them, it's basically going to be an increase in taxation," says McCaw.
When asked what he would tell his clients, who are predominantly from a higher income bracket, McCaw said "I think that I'd ask them to evaluate what the motive was in making the annoucement and keep that in mind next time they are called to cast a vote."
According to McCaw, securities that produce dividends are often given preferential tax-relief treatment, making them a popular choice amongst investors, who are looking for income to live on. The stocks are typically come from larger companies listed on the TSX, including banks and integrated oil companies, he says.