Oppenheimer & Co has been ordered by FINRA to pay $3 million in fines after selling senior investors high-risk investments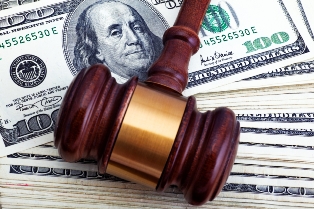 A leading investment firm that specializes in services for high-net worth individuals must pay $3 million in fines for selling risky ETFs to unsuitable investors.

Oppenheimer & Co was ordered by the Financial Industry Regulatory Authority to pay the fine and reimburse $716,832 to roughly 150 investors.

FINRA alleges that the firm targeted risk-adverse senior investors and sold them leveraged, inverse and inverse-leveraged ETFs, without proper supervision or regulation on the sales. Unlike traditional ETFs, which track indexes, inverse ETFs move in the opposite direction, while leveraged ETFs magnify the returns of what they track. According to Reuters, many brokerages no longer sell non-traditional ETFs.

Such products feature an incompatible risk profile for many of the targeted investors, including conservative investors in their late 80s and 90s.

According to FINRA, 30,740 non-traditional ETF transactions were conducted, totalling $1,17 billion over the four-year period.