Tashia Batstone has embraced humble leadership and collaboration in pursuit of organization's 2030 vision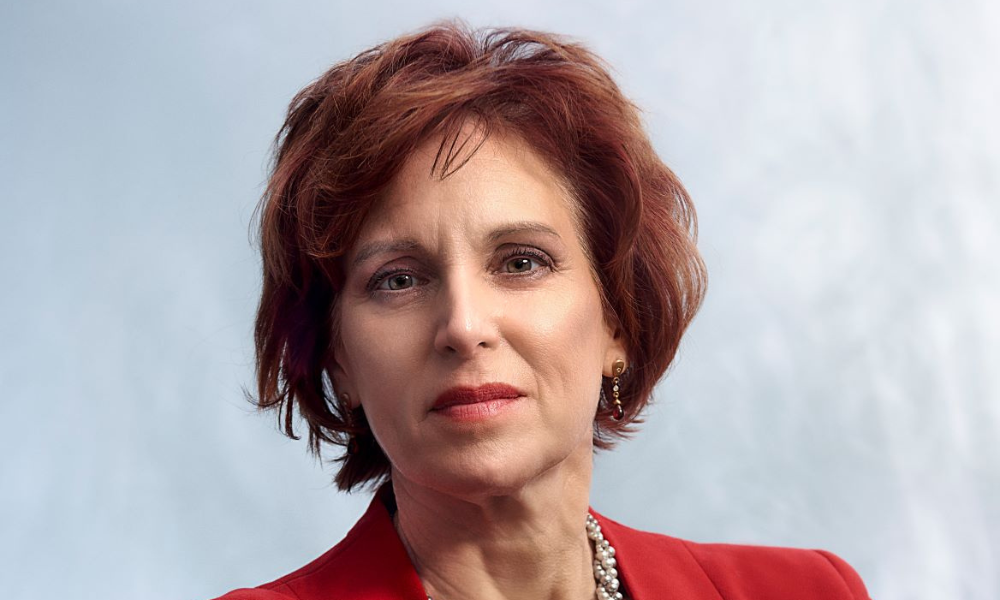 Being the head of a national organization is a tough job for any person. But for Tashia Batstone, her first 18 months at the helm of FP Canada have been a valuable exercise in leading through change.
"It's an awesome responsibility," the president and CEO of FP Canada told Wealth Professional. "Everybody within the industry, within FP Canada, the board, the professional financial planners that I have met with, and the regulators have been so supportive … knowing that people are going to support you is huge when coming into a new role like this."
Batstone assumed her new role as president and CEO in May 2021 – a challenging time to be joining any new organization, considering the broader context of crisis that was still hanging over the country, and the virtual working environment.
Read more: Tashia Batstone takes the reins at FP Canada
"We were in the middle of COVID when I joined FP Canada," Batstone recalls. "I think every CEO today, coming out of COVID, is having to do some re-evaluation of their strategy. How has the world changed? And how do we respond to that changing world?"
Since then she has embraced the challenge of the role, leading FP Canada with a sense of determination and purpose. Part of that involves the IMAGINE 2030 Vision, an ambitious promise to ensure access to professional financial advice for all Canadians.
"When I got to FP Canada, IMAGINE 2030 had already been developed," Batstone says. "One of the first initiatives I took on was to lead board through a strategic planning process … we've laid out a roadmap for how FP Canada is going to work with the broader community and stakeholders to try to deliver on our IMAGINE 2030 vision."
A recent win for consumers that FP Canada celebrated has been the promulgation of the Financial Professionals Title Protection Act in Ontario. Under that framework, financial advisors and financial planners now have to fulfill certain minimum proficiency requirements, and must act in the best interests of their clients.
"FP Canada had done a tremendous amount of work around title protection, so it was wonderful to be to be there when title protection came into effect," Batstone says. "FP Canada was one of the first approved credentialing bodies, and we're continuing to advocate for regulatory change in the interest of consumers across Canada."
Batstone also oversaw FP Canada's inaugural IMAGINE 2030 Benchmark Report, a ground-breaking national survey that examines how Canadians are doing across the four dimensions of financial well-being, financial confidence, financial access, and financial trust through the lenses of diversity, equity, and inclusion.
Read more: Taking the first step towards true financial advice for all
"I think the data helps us understand where the gaps exist, but it's a difficult story to process when you look at some of those numbers," Batstone says. "We're embarking on a journey that is going to help all Canadians. We now have the data we need, and we're working with our partners from across the financial planning profession to see how we can ensure that this profession is serving all Canadians, regardless of their income, age, gender, or race."
There's more work to be done. Aside from continuing the financial benchmark study every year, Batstone sees an opportunity for FP Canada to review its processes to ensure its paths to certification are efficient and barrier-free, while making sure certificants continue to have all the skills and competencies they need to uphold their clients' interests. Beyond that, she is focused on keeping abreast of what's happening in the complex regulatory environment of financial planning.
"We have to know how we can help our certificants manage through some of the regulatory changes, but at the same time helping to shape some of those regulatory changes so that they align with the best interest of consumers," she says.
This is a condensed version of an industry icon piece that will appear in the upcoming Fall magazine issue of Wealth Professional.