Asset manager takes action after central bank decides to impose losses on securities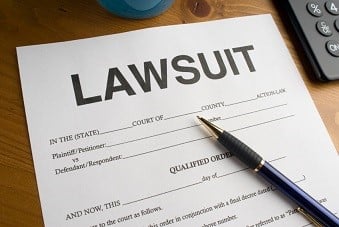 BlackRock, the asset management firm with a Canadian base in Toronto, is among a series of established names taking action against the Bank of Portugal after the country's central bank made a decision to impose losses on securities.

According to a Bloomberg report, a lawsuit was filed by BlackRock on the same day that Bankinter SA, Cartesio Inversiones and Weiss Multi-Strategy Advisors LLC also chose to take action against the bank. Together, they make up a group of Novo Banco SA bondholders.

The crux of the story dates back to last year when the Bank of Portugal ordered Novo Banco to transfer five senior bonds to a bad bank which is being liquidated. The total value of the bonds is reported to be in the region of $2.3 billion. The move had the potential to recapitalize the lender which is reported to have a $1.4 billion shortfall – but bondholders were highly unlikely to be repaid.

Speaking to Bloomberg, a BlackRock spokesman commented: "The Bank of Portugal's actions have resulted in money being unfairly taken out of the pockets of individual pensioners and savers, to benefit Novo Banco. BlackRock has chosen to participate in this suit because it is in the best interests of our clients."

Novo Banco was originally set up following the collapse of Banco Espirito Santo SA in August 2014. It was established as a good bank being supervised by the Bank of Portugal.