Why further threat of substantial levy on auto industry would spell disaster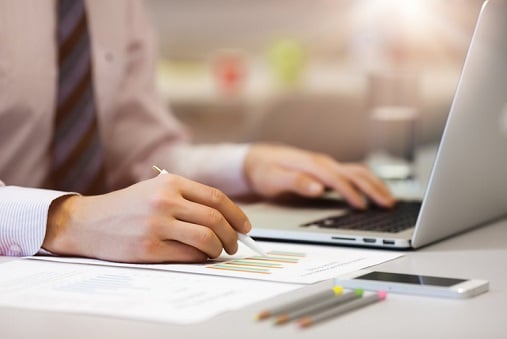 Canada can cope with the recent steel and aluminium levy bombshell – but the addition of the auto tariff would "inflict carnage" on the North American supply chain.
That's the message from Eric Lascelles, chief economist for RBC Global Asset Management, who said that protectionism risks are indisputably higher than they were a month ago.
US President Donald Trump's threat of an auto levy of 25%, said Lascelles, is likely just a bargaining tactic to get NAFTA across the finish line.
But while he believes the current tariffs, which went into effect on June 1, are manageable for Canada, which has hit back with its own $16.6 billion tariff retaliation, Trump is treading a fine line.
He said that Canada's dollar-for-dollar response affects products including US steel and aluminum, stoves and fridges, mattresses, sailboats, toilet paper, pizzas and other products designed to inflict maximum punishment on the president's political supporters.
He said: "The additional inflation in Canada should be fairly small, on the order of an extra tenth or two of a percentage point of inflation. For now, the EU is pursuing its grievance through the World Trade Organization.
"The damage from the steel and aluminum tariffs is manageable, even with Canada taking the brunt of the impact given its high US import share in those sectors. But if the threatened US auto tariff of 25% were to be larded on top of this, it would represent a serious problem for Mexico, Canada, Europe and Japan."
Lascelles said he had upgraded the risk of NAFTA destruction to 25% after negotiations were thrown into turmoil by the latest posturing by the US. A spokesman for Trump said yesterday that the president wanted the talks to be split bilaterally, therefore breaking up Mexico and Canada.
In addition to this, Trump is insisting on a "sunset clause" that would result in NAFTA's destruction every five years unless all countries actively sign on to continue, adding to the agreement's perilous state.
Lascelles said: "Beyond seriously imperiling NAFTA's future whenever a protectionist happened to gain control of any of the three countries' governments, it would also sow enough uncertainty that Canada and Mexico would become much less appealing as destinations for long-term capital investment given their uncertain future access to the big US market.
"We have downgraded the odds of a NAFTA deal to just 55% and upgraded the risk of NAFTA's destruction to 25% - it could alternately remain untouched; a 20% chance. Meanwhile, Mexican and US midterm elections argue that the uncertainty may now linger into late 2018, subtly corroding growth until the issue is resolved."
Related stories:
Can GICs help extravagant Canadians reach financial goals?
Man charged over alleged $5.5 million securities fraud