Toronto-based Miller Thomson have written to the RCMP requesting post mortem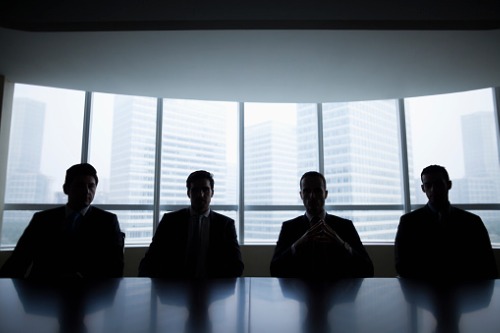 Lawyers representing users of the Quadriga CX cryptocurrency exchange have requested that the body of the platform's founder be exhumed and a post mortem carried out.
Miller Thomson LLP and Cox & Palmer wrote to the Royal Canadian Mounted Police Commercial Crimes (White Collar) Branch requesting "conduct an exhumation and post-mortem autopsy on the body of Gerald Cotten to confirm both its identity and the cause of death given the questionable circumstances surrounding Mr. Cotten's death and the significant losses of Affected Users."
The letter, posted on the Miller Thomson website, included a compilation of publicly available information on the history of the crypto exchange firm, Cotten, and others connected with the firm, which in the law firm's view "further highlight the need for certainty around the question of whether Mr. Cotten is in fact deceased."
The saga began back in February 2019 when Mr Cotton died suddenly and it was revealed that he was the only person able to access the digital storage holding the cryptoassets of around 76,000 users.
Investors have lost about $215 million in cash and cryptocurrencies.
There have been several plot twists since including hackers stealing millions of dollars of the locked digital coins and the launch of investigations by the CRA and the FBI.
"Heartbroken" widow
In October it was reported that Gerry Cotton's widow Jennifer Robertson had surrendered the "vast majority" of her assets including her wedding band, as part of a settlement agreement which trustees said would "materially improve the expected distributions to Quadriga shareholders."
Ms. Robertson says she was not aware of her husband's activities until his death.
Following the request of lawyers to exhume her late husband's body, Coindesk.com received a statement via her lawyer Richard Niedermayer saying that the widow was "heartbroken" to learn of the request.
"Gerry died on December 9, 2018 in India – an independent investigation by the Globe & Mail confirmed this earlier this year, and it should not be in doubt. While Ms. Robertson has assisted the Quadriga Affected Users in the recovery of assets, and has cooperated fully with Ernst & Young's investigation, it is not clear how the exhumation or an autopsy to confirm the cause of Gerry's death from complications arising from his Crohn's disease would assist the asset recovery process further," the statement said.
UPDATE: Gerald Cotten's widow and the executor of his estate, Jennifer Robertson, told CoinDesk in a statement that she is "heartbroken" by the exhumation request, citing a Globe & Mail investigation that "confirmed" his death earlier this year. https://t.co/b7uBPcSNVI

— CoinDesk (@coindesk) 13 December 2019