Advisors describe how they spent last week adjusting their businesses to work through the coronavirus pandemic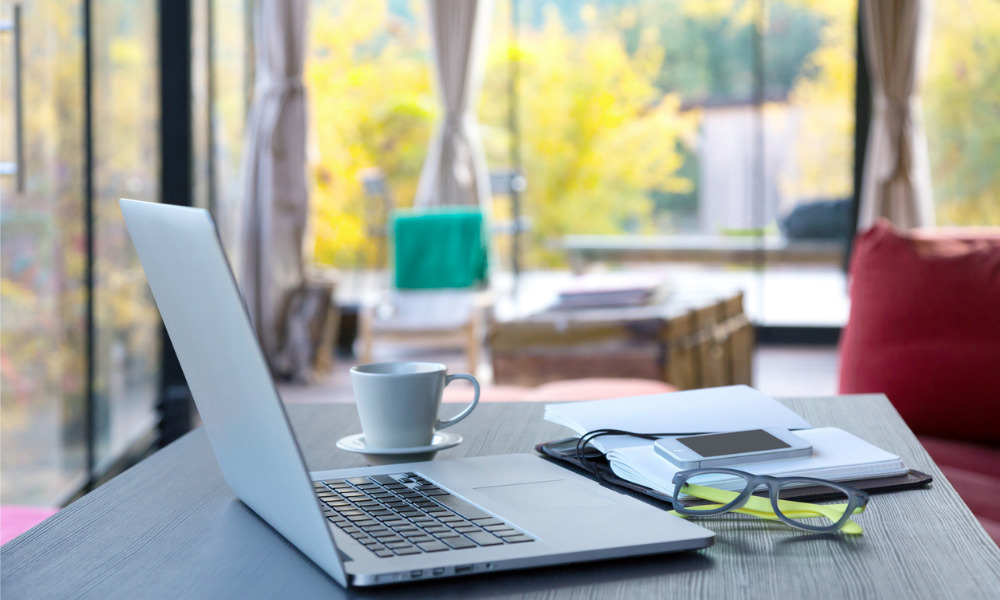 Frank Mauro spent the past two weeks working 18-hour days. On top of managing client fears through a market crash, the co-founder and executive vice president of Wellington-Altus Private Wealth has been working to turn his company's operations, covering more than 300 employees across offices from Victoria to Halifax, remote.
Advisory practices across the country spent the week doing the same. Through market chaos and endless waves of client phone calls, advisors have had to look out for the health of their employees and themselves by setting up capacity to work from home and engage with clients remotely. Larger firms like Wellington-Altus, as well as smaller firms, are building out capacity to keep working through a pandemic.
"I think we're almost at 100 per cent working from home," Mauro told WP. "There are a few odd ones where we're not quite there, but we're pretty much at 100 per cent with signs up on our office doors saying 'the office is closed but we're still open for business, call us'.
"We've cancelled all client meetings, but we're still doing them all just on the phone or via video conference, Skype, or even FaceTime. This hasn't impeded us from still taking care of our clients."
Mauro explained that his firm invested in technology early, which has paid dividends through this crisis. They were early adopters of DocuSign, a web-based platform that allows key documents to be signed electronically, which has already eliminated one of the key in-person points in advisory practice. They've also set their clients up with electronic deposit capabilities, allowing for speedy adjustments to clients' accounts by advisors working from home.
Even as the world seemed to be collapsing on March 13, Wellington-Altus incorporated a new practice team and, through DocuSign, had two thirds of that practice's accounts signed over within a week.
Anne Huntley spent much of her week doing the same work as Mauro. The president of Generations Financial Solutions at Assante ensured that two of her three employees were set up at home, while the third elected to remain at the office taking cheques from those who still wish to pay with them.
Huntley herself is largely working from home, though going into the office when needs be. Her practice has added Google Teams to its I.T. infrastructure, allowing instant messaging between staff rather than an endless roster of emails going back and forth.
Though Huntley admits she's not terribly computer savvy, she's not encountering much difficulty doing client meetings remotely. Even among older retiree clients, email and phone has been working.
Mauro cited two clients who weren't accessible by email, only by telephone, but his team was able to set them up with FaceTime and the necessary meetings took place. The sudden and sharp rise of remote work has made Huntley rethink some of how she runs her practice.
"It definitely would save costs for the advisor and myself," she said. "I was looking at increasing my office space, which in Kitchener Waterloo is hard to find and very expensive. Now, because of this, I might consider letting one or two staff work from home that don't need to be in the office, in which case, I don't need to move my office to expand."
Set up as she now is for remote work, Huntley will miss working in the office. Mauro, too, thinks that though these steps are necessary, nothing will be able to replace the power of meeting a client in-person.
"There's a huge amount of value to sitting with clients," he said. "I've had clients that have been with me for more than 30 years, that's a family relationship. I've had five generations of one family with me at one meeting. Right now, we're doing this because it's the best thing to do in the short term, but in the long term that face-to-face meeting, that relationship, I think it's invaluable."