Aren't you glad you had clients take a bite out of that Timmies IPO.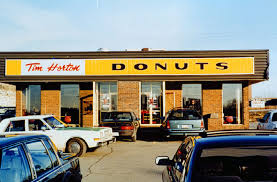 Rumors about an impending buy-out have been rife and earlier today fast-food giant Burger King and Canadian main-stay Tim Horton's confirmed they would soon be operating as one company following a $12.5 billion deal.

Stocks in both companies have seen a notable increase over the past few days with Tim Horton's trading at an all-time high of $89.84 early this morning. Horton's was first floated by Wendy's back in 2006 with an IPO of $27.00 so those who were wise enough to invest in Canada's favorite coffee shop are now reaping the sugary-sweet rewards.

The good news doesn't end there for Tim Horton's shareholders, who will receive $65.50 cash plus 0.8025 common shares of the new company for each Tim Horton's share. This takes the total value of each Tim Horton's share up to a phenomenal $94.05.

For anyone who wants to get in on the action, shares for the new company – set to be the third largest quick service restaurant company in the world – will be listed on both the New York Stock Exchange and the Toronto Stock Exchange.

Despite the multi-million dollar merger, Burger King and Tim Horton's will continue to operate as independent brands so it's unlikely you'll see Big Whoppers by your TimBits any time soon. However, there has been speculation that Tim Horton's much-loved coffee may be rolled out across both companies in order to reach a more global market.