Sponsors and moderators eagerly await virtual ceremony, which will celebrate and recognize those who have excelled this past year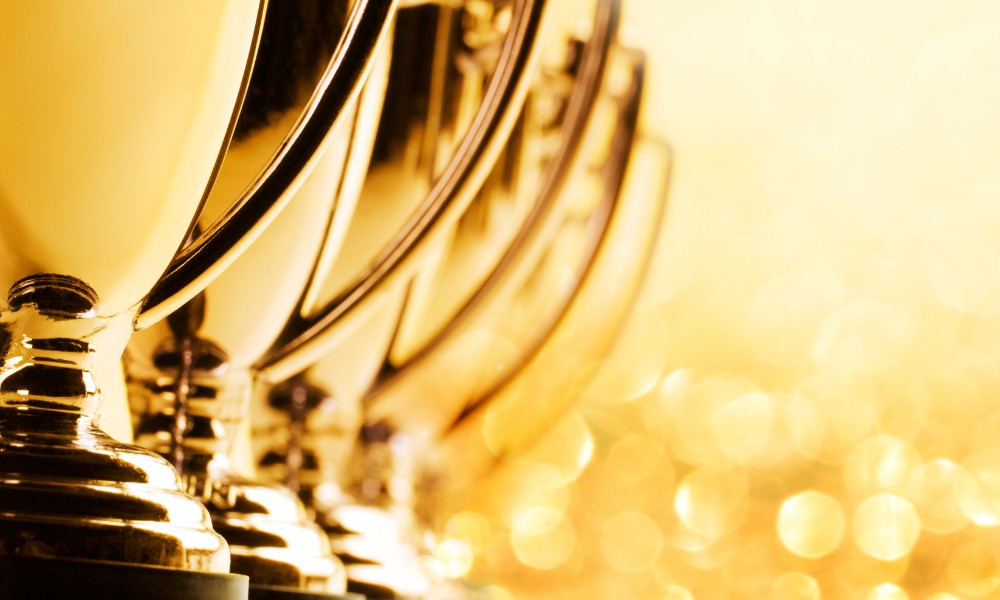 It's back! Next week, the seventh annual Wealth Professional Awards will spotlight those in the industry who excelled during the past year.
The ceremony, which this year is once again virtual, has become the biggest and most prestigious in wealth management. And this year, it's bigger and better than ever, taking place over two days - June 2-3.
By popular demand, we're bringing back live virtual panels featuring some of the finalists, who will be sharing their insights, best practices and success stories. This is an unparalleled opportunity to go behind the scenes and engage with the industry's best.
Our virtual platform also offers a live chat option and a peer-matching function, allowing you to network and reconnect with your peers and the wider wealth industry. Each day will start at 12 noon ET.
To register for free and receive a ticket to attend the awards, click here. To view the agenda, click here.
As well as the finalists, event sponsors and moderators are champing at the bit to join colleagues and industry achievers.
CMI Financial Group President, Kevin Fettig, will moderate a session titled "Building award winning client retention and engagement strategies in the new era", while his company also sponsor the CMI Mortgage Investments Award for Advisory Team of the Year (Fewer than 10 Staff).
He told WP of the firm's pride in being associated with the award. "This award recognizes the most outstanding advisory team that has displayed excellence over the last 12 months, but it goes far beyond year-over-year growth in assets under management.
"It acknowledges the critical importance of client-centric advice delivery in achieving this growth, and the spirit of innovation driving the use of digital platforms and planning tools. The net result is an exceptional advisory experience for clients. These same values define our culture and purpose at CMI."
Of the panel discussion, Fettig is excited to bring great minds across the wealth industry together to share strategies on advice-focused, client-centric growth. He added: "Of course, an exceptional employee experience is what truly drives an exceptional client experience, so much of this discussion is certain to focus on how to attract and retain the right talent.
"This is something firms of all types and sizes are focused on, and the panel we've convened will represent these different perspectives. It's a not-to-be-missed discussion."
Edward Jones will moderate the session titled "A year later: The importance of philanthropy and community service in a COVID era" and sponsor the Edward Jones Award for Excellence in Philanthropy and Community Service. Not only is David Gunn, President, delighted to sponsor the event, he is also proud the firm will be represented by a number of finalists.
He said: "While we don't do what we do for awards or accolades, it's humbling to be recognized by our industry for the work we do every day to make a difference in the lives of Canadians.
"Edward Jones and our financial advisors were recently named as finalists in six categories in the 2021 Wealth Professional Awards, in which we are also a proud sponsor of the Excellence in Philanthropy and Community Service category.
"Giving back to the communities we live in is an important and beautiful part of our culture at Edward Jones, and we look forward to hearing from award-winning advisors on how their contributions, leadership and support have helped philanthropic causes as well as their brand and businesses."
Tim Holley, National Account Manager, Equitable Bank Wealth Solutions, will moderate the "How to build an award-winning advisor network in a virtual world" session, while his company will also sponsor The Equitable Bank Award for Multi-Office Advisor Network/Brokerage of the Year.
Damon Knights, Head, Wealth Solutions Group at Equitable Bank, said: "While 2021 is still proving to be challenging, it has also been a rewarding year as we at Equitable Bank Wealth Solutions continue to develop innovative new products and processes to support our client's evolving financial situations.
"At Equitable Bank, we're focused on helping people achieve their savings goals while maintaining their lifestyles, all with the objective of getting Canada moving again. Being a sponsor for the Wealth Professional Awards allows us to recognize the financial advisors who have supported us through this truly unusual year. Congratulations to all of the nominees!"
Meanwhile, Avenue Living Asset Management, whose CIO, Jason Jogia, will moderate the "Investing for the future:strategies to diversify your portfolio" session is also sponsoring the Avenue Living Asset Management Award for Portfolio/Discretionary Manager of the Year. It told WP: "We are honoured to sponsor and attend the 2021 WP Awards, which consistently raises the bar in the wealth management industry. We believe in recognizing hard work, excellence, innovation, and leadership - values that we continually cultivate within our staff and organization.
"Congratulations to our very own Emily Newman for her nomination as BDM/Wholesaler of the Year and all finalists for our award, Portfolio/Discretionary Manager of the Year, We can't wait to celebrate all the brilliant minds that make up the wealth management industry."