U.S. bank admits to failing to monitor Madoff's account activity and report identified suspicious behaviour linked to what is considered the biggest Ponzi scheme in history.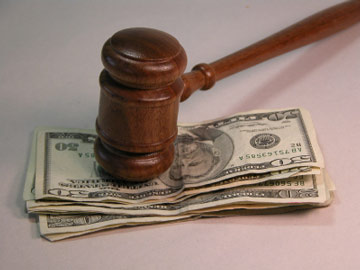 JPMorgan Chase & Co. has fessed up again accepting more than $2 billion in additional charges for failing to report Bernie Madoff's suspicious behaviour during his two-decade reign as a 'loyal' customer.
The bank has admitted to failing to alert bank regulators about Madoff's activities, despite various divisions identifying inconsistencies with his accounts between the late 1990s and 2008. Madoff held an account with JPMorgan from 1986 onward.
Madoff's accounts received about $150 billion in deposits and transfers. The majority of the funds belonged to thousands of investors, whose money was never used to buy securities, as promised. In August 2008, Madoff's account reached $5.6 billion. By December, at the time of Madoff's arrest, the account was down $234 million. No suspicious reports were ever filed by JPMorgan until after his arrest. (Continued on Page 2)
#pb#
As part of the agreement, JPMorgan will pay $1.7 billion to the Department of Justice and $350 million to the U.S. Office of the Comptroller of the Currency. The deal also includes a two-year deferred prosecution agreement and settles other probes by bank regulators for failing to adhere to anti-money laundering policies. Additionally, JPMorgan cannot apply for a tax deduction or tax credit on the $1.7 billion fine, which will be distributed amongst Madoff's victims.
JPMorgan – which faces at least eight other government investigations – agreed to pay $13 billion over its mortgage bonds back in November. By midday Tuesday, the bank's shares were down 1.4 per cent to $58.19.
Madoff's money laundering plot, operated through his firm Bernard L. Madoff Investment Securities LLC, was uncovered in December 2008 and is now known as the largest Ponzi scheme in history.
Madoff, 75, was convicted in 2009 and is currently serving a 150-year prison sentence.