Despite hitting the jackpot, the Surrey resident is planning to keep earning a living through his job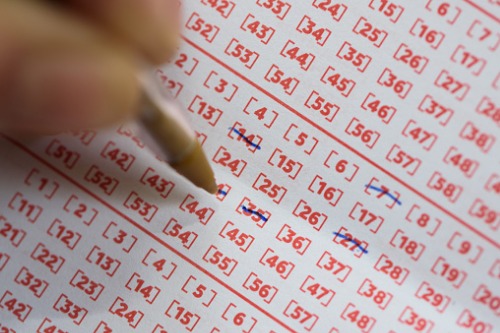 For most people, getting a massive financial windfall can inspire all sorts of reckless behaviour. Those who strike it rich suddenly, whether through hard work, luck, or privilege, are prone to the temptation to splurge — which, in certain cases, may inspire others to irrationally follow.
But a recent lottery winner in British Columbia has grabbed headlines by going in a different direction. As reported by multiple news outlets, Vito Halasan, a Filipino working as a janitor in the province, recently won the $7 million jackpot prize in the Lotto 6/49 on April 27.
"I remember scanning my ticket and seeing all these numbers," said the 58-year old in a press release issued by the British Columbia Lottery Corporation. Halasan, who moved to Canada from the Philippines in 2009 and now resides in Surrey, picked up his winnings earlier this month.
"I have really blurry vision, so I had to hold the ticket right up to my face. I couldn't believe it," he said.
Upon realizing he'd won, Halasan reportedly called his daughter — he has three children and four grandchildren — in a panic. "He sat me down at the table and then he whispered really quietly to me that he won $7 million. I didn't believe him," she said. "We had to check online several times."
Halasan has decided to use his winnings to buy a house for his offspring; rather than quit his job, he said he's planning to scale back his hours.
The statement from the BCLC is silent on his plans beyond that — what he plans to do with any leftover funds after buying a decent residence, for example. If he wanted to follow conventional wisdom offered to lottery winners, he should shop around for financial advice. A good approach would be to find at least three financial professionals, who would need to assess his personal situation and discuss possibilities like paying down debt, bolstering his nest egg, giving to charity, or establishing an inheritance, among other things.
Halasan may also have considered other factors aside from financial security in deciding to stay at work. While many seniors choose to extend their employment in order to support themselves financially, others do so out of a need for continued purpose and connection with others. Those who thrust into an unplanned retirement, even if it's not due to a layoff, run the risk of experiencing depression and feeling disengaged — forms of poverty that money can't address, but should also be considered in any decision to retire.