How advisors can build in retention in the digital age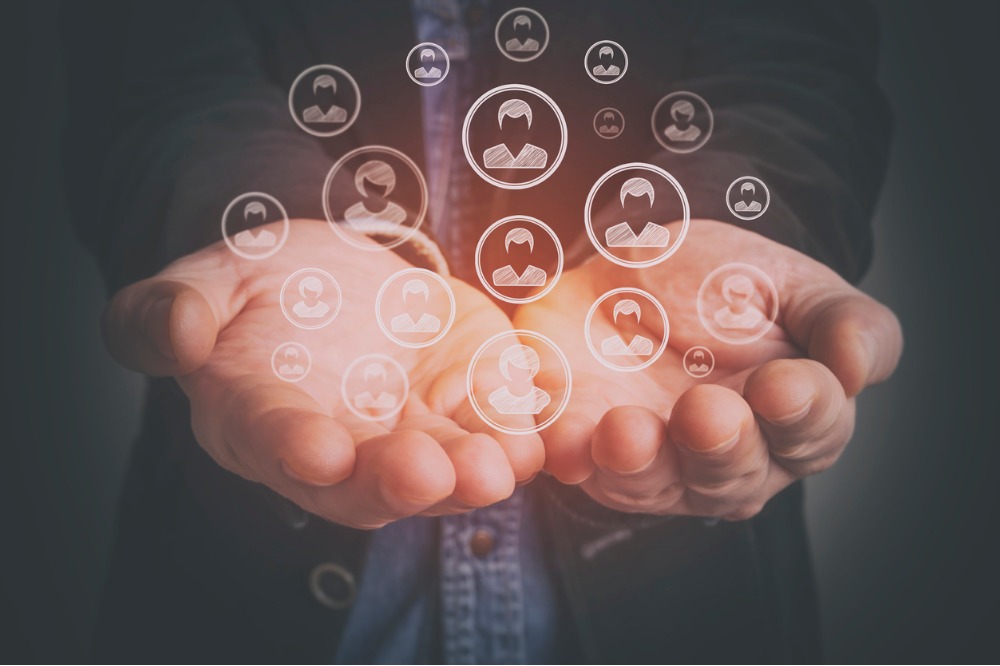 As we look ahead to a new year, investors are beginning to think about their to-do lists and New Year's resolutions … which may include reevaluating their relationship and leaving their advisor.
For many advisors, client retention may be the biggest challenge to growth of Assets Under Management (AUM). According to a recent study from Broadridge, 77% of North American financial advisors report that they have lost business as a result of not having the proper technology tools to interact with clients, which is troubling as the pandemic has brought on increased communication between advisors and their clients.
Gone are the days where clients would meet with advisors in their physical office to discuss quarterly reports. In an industry marked by lower fees, rising client expectations and sophisticated technology, a financial advisor can no longer be just a stock-picker.
A colleague of mine, an avid investor and a senior executive in Toronto, noted: "I thought about it for at least a couple of years – he only called me when he had a trade to make and I wasn't happy with the results. Then with Covid, I had more time to attend to things – I wish I'd left him sooner."
Investors today demand a 'high-touch' service enabled by technology and expect their financial advisors to serve as a trusted counselor, guiding them through a series of life events. In order to meet rising client demands and compete against robo-advisors, financial advisors are shifting their business model toward holistic financial planning to make more time for a client-centric experience.
Get in touch and stay in touch
Smart advisors build a relationship from the start and stay in touch. They need to be in the know regarding their clients' major financial life events to lend their help with planning. In a recent study of North American financial advisors by Broadridge, 63% reported that they generally communicate with clients on a weekly basis, and over half of Millennial advisors communicate with their clients daily.
Advisors are also finding creative ways to keep in touch and connect with new and prospective clients. According to a study of investors from Broadridge, an overwhelming majority of Gen Z (86%) and Millennials (87%) are comfortable having an advisor follow them on social media to offer a more customized experience. Millennials (87%) and Gen Z (86%) are also receptive to reading advisor communications on social media.
The best advisor is one who uses all of the tools in their toolbox to communicate with their client using their preferred method of communication, and do it frequently. Otherwise, it can be detrimental to a client relationship.
Asking open-ended questions
A recent E-Trade study revealed that clients are most likely to leave in years one (20%) and two (25%) of a relationship with an advisor, and their likelihood of doing so falls after that for several years. New clients should feel that they are being taken through a structured, personal, attentive process when they onboard. Time must be devoted to asking the big open-ended questions: "Tell us your story" and "What keeps you up at night?"
Younger advisors, if they have difficulty making the leap into the personal, should look to take every advantage of the mentorship provided by senior executives, whose role it is to help them build connections. "Bring me into your client meeting," says the director of high-net-worth client at a major bank. "I guarantee I'll uncover a lot that you never even suspected before the meet."
Some advisors assume that men are not looking for that personal connection; don't be fooled. Recently I heard the head of a high-net-worth practice describe the start of her intimidating first meeting with a new client, a very wealthy business owner with what she described as "a healthy ego." Halfway through she asked him about his children – "and his whole demeanor changed. It softened. It was like he was a different person." Had the advisor not gone there, not asked these more probing questions, the opportunity for a stronger relationship could have been missed.
Make generational and familial connections
With clients spending more time at home, advisors have a once-in-a-lifetime opportunity to build deeper relationships with their clients and their clients' family. However, a Broadridge study revealed that 54% of Canadian investors reported that their advisors have not communicated with those family members. For North American investors overall, while 42% say their advisor communicated with their spouse or partner, the number drops to 14% for children, 6% for heirs and 4% for grandchildren.
A recent study from Merrill Lynch observed an average of 10 gender-related "miscues" per 30-minute meetings between clients and their financial advisors, such as an advisor assuming that the male partner in a couple was the "decision maker" when it comes to financial decisions or that the woman has little investment knowledge. Many advisors working with a couple tend to address their comments to the man, often underestimating the woman's knowledge or interest.
Here's why it's not a good move:
Younger affluent women are increasingly financially savvy;
Women are coming into $4 trillion over the next 10 years;
70% of women leave their advisor when they are widowed;
Wealthy female investors who have negative experiences with their financial advisers are more likely than men to fire them (whereas men are more likely to confront or complain)
Forty-four per cent of investors report that they first discovered their financial advisors through a personal referral, such as a family member or friend. That means advisors are missing out on connecting with key demographics and a potential new business opportunity if they do not take the time to involve the family in their financial planning.
Conclusion
A real connection is critical to retention, but it is not enough in and of itself. Advisors are now expected to do much more than before: to provide solid results as well as sturdy guidance on the road to financial wellness. Clients want them to be planners, coaches and confidantes, as well as skilled experts who can make the right investment decisions at the right time to achieve the goals of the financial plan. Fifty-one percent of North American financial advisors report that they often think of leaving their current firms in search of ones with better technology to adequately connect with clients, so wealth firms need to do everything they can to help advisors stay in touch with and connect strongly with their clients, starting with onboarding and moving through every life event.
Lisa Howes is managing director, Canadian Sales at Broadridge.