Report suggests that Canadian executives are putting their survival on the line because of this failure…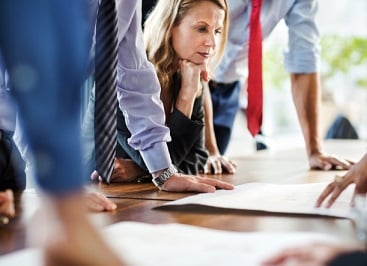 If you're running your own firm then you might want to sit up and take notice of a new report by SAP Canada.

Its IDC InfoDoc research suggests that executives in the country are putting the survival of their business on the line because they are not paying enough attention to the effect of a digital economy.

The company conducted a survey that revealed that 67 per cent of executives do not view the digital economy as having a significant impact on their business currently. Indeed of the 33 per cent who do believe that they are being impacted or will be in the near future, they were also more likely to believe that early digital adopters are ahead of the competition in their industry and that new competition can appear quickly in non-traditional areas.

In a release, Tony Olvet, the group vice president of IDC Canada, outlined what he believes is the worrying nature of these results.

"Two-thirds of Canadian executives are either not currently feeling a competitive threat or their customer base hasn't radically changed," he said. "However, for many of these organizations, digital transformation is inevitable and missing or ignoring threats and opportunities is a risky position to take.

"Canadian organizations have to take seriously the risk of customers migrating to competitors that offer a better digital experience. They also have to consider that the emerging workplace demographic is 'wired', and has never known anything different. Throw in the new possibility of 'digital disruptor' start-ups taking huge market share seemingly overnight, and it's clear that all Canadian organizations are dealing with a wide range of threats in the digital economy."

According to the survey, just 17 per cent of organizations in Canada have integrated a digital transformation plan into their corporate strategy: something John Graham, president of SAP Canada, believes could be "paralyzing".

"Lots of organizations become paralyzed - they struggle to define what a digital strategy is to them," he said.

"They can build traction by breaking 'digital strategy' down into areas they can act on. It helps to ask a handful of questions about how digital could or should change what an organization does or how they do it. Companies should start thinking big and asking the hard questions to build strong IT and business teams and foster workable collaboration between them. There's no reason any company, large or small, should not have a clear perspective on its own digital future."

SAP is holding a half-day event called Art of the Possible tomorrow (April 12) at the Cisco Innovation Centre in Toronto to explain how brands can be transformed through digital innovation.