Strategist says recent rollercoaster is a timely reminder to investors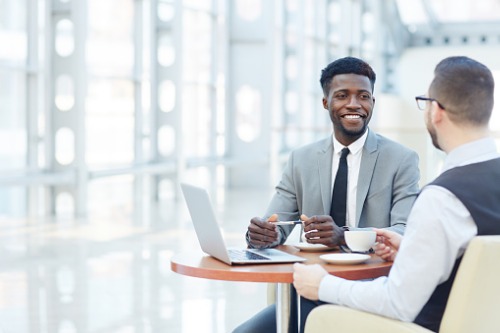 We have returned to conditions where stock drops and market wobbles are the norm not the exception, according to a leading strategist.
Kurt Reiman, managing director and chief investment strategist for Canada at BlackRock, believes that last week's volatility, which occurred in the first few days of the fourth quarter, resulted from a number of factors.
He put the jitters down to crowded positions in popular trades, areas like growth and tech that underperformed and trade tensions feeding into the uncertainty.
Reiman said this was a reminder to investors that this type of market activity is normal - and even healthy.
He said: "It's not going to be the straight one more move higher that it was in 2017 – it's probably going to more of the two steps forward, one step back type of market.
"I think these kind of conditions are really rather normal. So after the lack of volatility that we saw in 2017 and at various points throughout this year, like the time that elapsed without a 2% move in the market, I do think this is a reminder that these things are normal.
"You do get these periodic spikes in volatility and you do have down moves on the path to higher markets. These are normal and in some senses they are healthy. It reminds investors when they get too crowded in the same trade to rebalance. This is a bit of a stress test in the portfolio, to make sure it's properly proportioned."
Reiman said his Q4 outlook is not inconsistent with the themes BlackRock has been talking about for a while now: it doesn't expect a recession but does expect more uncertainty about the economy.
He added that he expects central banks to be less accommodative and normalize monetary policy, adding that yield rates at the back end of the curve were too low and needed to push higher.
He said: "It was just inconsistent to have a sub 3% or even a sub-2.75% 10-year in the US and Canada respectively with economic growth and inflation as they are, so we do think there is going to be more competition for capital.
"We don't rule out that liquidity conditions may also have played a role and we think investors in this environment need to have more resilience in their portfolios."
Follow WP on Facebook, LinkedIn and Twitter