Energy PM says in the long term, 'generational opportunities' await those who can hold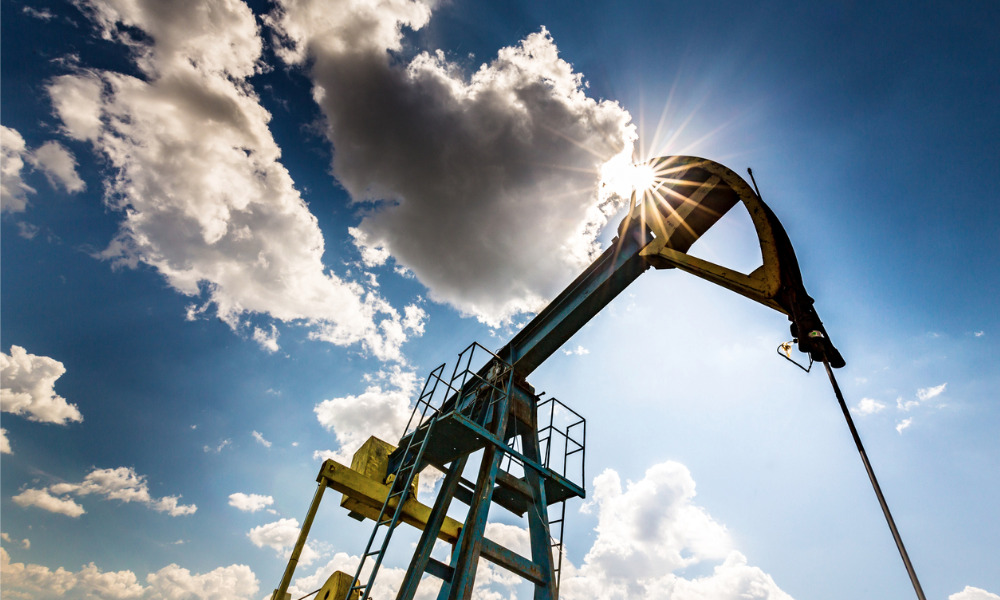 In the wake of oil prices cratering and some energy firms cutting back more than 30 per cent of their spending, one energy portfolio manager sees "generational opportunity" if the right players in the oil business can survive the short term.
Rafi Tahmazian accepts that the Canadian energy industry, with its relatively high production costs, will be hurting as oil remains around $30 USD a barrel. With Saudi Arabia and Russia flooding the market with cheap oil and the coronavirus slowdown cratering demand, the senior portfolio manager at Canoe Financial is struggling to see an upside in the short term. He thinks, though, that if industry can consolidate and weather the short-term storm, Canada's energy sector could recover in a big way.
"People need to understand the generational opportunity that has developed here," Tahmazian told WP. "You have to make a longer-term value play. Put the capital into the right position and don't worry about the short-term volatility because it's going to be there for a while. But in the medium and long term, if you've stuck yourself into a survivor, and not just a survivor but a winner, I think you can make a several hundred percent return."
Picking that winner will be tough. Tahmazian sees the moves by Russia and OPEC as directed against oil producers in North America. He thinks Russia and the Saudis now want to dominate market share, creating "zombies" out of smaller North American oil companies in the process. If they flood the market and total these companies' balance sheets, they'll leave them limping on and over-leveraged, without the capital to restart production when prices rise again.
Consolidation is the key to survival for the North American oil industry, according to Tahmazian. He looks at how many Canadian oil producers already reinvented themselves from growth-oriented explorers to dividend-payers. He thinks large-cap companies are suited to survive and if they can consolidate smaller producers they can both weather the storm and set themselves up to profit hugely down the road.
To create conditions for consolidation, Tahmazian wants to see the Canadian government create tax incentives for larger producers to consolidate further. On the U.S. side, he wants to see the federal government expanding its strategic reserve, buying up more oil to raise prices.
In the short-term, the picture for Canada's economy is a bleak one. An oil sector already weakened by pipeline delays and poor earnings just got punched in the gut on the supply side by OPEC and Russia, and on the demand side by the coronavirus.
Tahmazian sees long-term upside coming from the coronavirus crisis, though. He thinks the failures of infrastructure the outbreak has already exposed will result in growing demand for modernization that will, in turn, drive oil prices back up.
"At some point in the cycle as it rallies, I've got to try to put my capital ahead of where the market's flowing to," he said. "It starts with a flight to quality and liquidity, and you'll stick to your large liquid producers.
"Then you should move into the intermediates and maybe some service companies that survive this disaster at that point in the second phase of the recovery. This is all based on the fact that this lower oil price destroys supply and when demand comes back to what we saw pre-coronavirus prices could blow even higher."