Leading advisor and author reflects on how interest in women in wealth issues have increased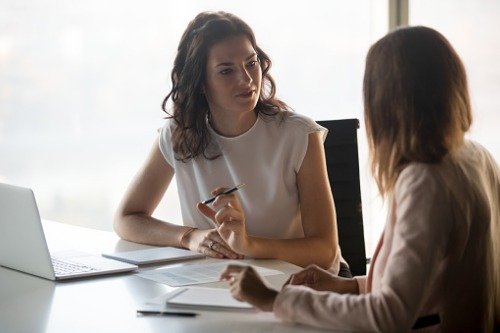 The importance of being "woke" and movements like #MeToo are undoubtedly raising awareness of racial and gender discrimination in 2019.
It is hoped, by the majority let's assume, that this raising of social consciousness will prompt a sea change in society.
In the second part of her interview with WP, Jackie Porter, a senior financial advisor at Carte Wealth Management, believes the effects are also being felt when it comes to financial independence, although conceded there is some way to go.
Raised by a single mom who passed away when she was just 16, Porter knows all about making it in her profession on her own merits and is now an established advisor, author and speaker with a seven-figure net worth.
She will share her journey and lessons learnt as a speaker at the Women in Wealth Management event in Toronto on November 26.
Porter recalled when her book – Single by Choice or Chance, the smart woman's guide to living longer better – came out in 2016 that nobody seemed to care about it, or the topics raised, as much as they do now.
She told WP: "They care more now! All of a sudden, women, single women and women taking control of their lives seem way more important. For me, that's a great step.
"I think it does have something to do with the #MeToo movement and it's a great thing. It means society is moving forward and realising that women's voice are important and actually enrich any conversation. If we feminize the financial industry from an engagement point of view, that helps everybody, not just women."
For Porter, who has 22 years' experience in the industry to draw upon in the Greater Toronto Area, she remains passionate about helping women become more confident and independent about their money.
She told WP she wants to become the "Friendly Face of Finance" and remove the intimidating nature of some the aspects of the industry as well as write a second book.
"What excited me about financial planning is that I could actually help people by giving them practical solutions to their problems – and a lot of problems have to do with money.
"So, one of the things I want to do is write another book and focus on some of the relational issues that have to do with money. My next book is going to be called Stocks, Bonds and the Relationship, so stay tuned. It's about trying to make finances friendlier; it's talking about what's a stock and a bond from a relational standpoint? And I can explain pretty much anything from that standpoint.
"I also want to create some financial organization tools for people because I think that finding people's documents get in the way1 People struggle with where to put things and that's one of my missions: to get financial organizational things out into the market place that people can actually use."