Head of portfolio management on whether it's prudent to "lighten the load" and why economic numbers hold the key to the summer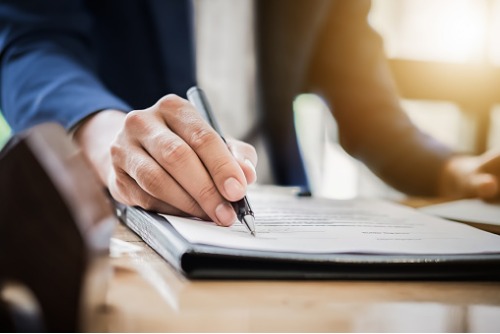 Take some profits and build resilience into your portfolio is the message as we head into an uncertain summer.
Equity markets are unpredictable, bonds are good only for capital protection, and trade disputes and protectionism are jolting investors at regular intervals.
Derek Massey, head of portfolio management at HSBC Global Asset Management Canada, told WP that the average investor saving for retirement would be well advised to lighten the load, especially if they've owned some of the momentum firms that have done well.
It's not a question of getting out of the market – Massey backs the "resilience of capitalism" to ultimately pull through – but, instead, look to fortify your holdings.
He said: "Prepare for that downturn. Anything that's done really well in your portfolio, I would trim a little bit, for sure, and look at redeploying into safer equities and dividend payers [like utilities and pipelines] or even get into a position to buy some more bonds just as protection for the portfolio.
"If you've been in equities for the past five years, then maybe it's time to rebalance some of that, take something that's done really well, sell it and buy something that hasn't. And that growth versus value story? We are starting to see value pick up speed right now."
Those areas of safety in the equity market also include telecoms and it's prudent to seek out companies with a decent dividend, a clean balance sheet and businesses that are not cyclical. Massey said money has already moved toward the aforementioned utilities and pipelines and that, right now, it's a good place to be for an equity investor, especially given how the bond market has dropped off.
Uncertainty, volatility and caution are watchwords for wealth managers right now but the differing view offered by pessimistic bond traders and the more buoyant policymakers is an interesting dichotomy.
Massey said HSBC's base case is that the economy will sail through these choppy waters ok, that there will still be growth but it will slow and that the employment rate is what will keep people driving on the economy
However, he conceded that in Canada the general rule of thumb is that the bond market is smarter than its equity counterpart and that he and his peers are going to have to keep a forensic eye on the economic numbers.
He said: "When you have a 10-year treasury that's as low as two-and-change, they're forecasting more headwinds. The bond market tends to be the driving force, so I think we'll have to watch the economic numbers very closely because we are at a point where we are still growing but that growth has also been tempered a lot.
"As we go into the summer, these economic numbers are going to be more important to pay attention to than the rhetoric on trade because that can change in a heartbeat."
Massey added that if there is a contraction, the question is whether that filters through the rest of the economy – from services to manufacturing to consumer. If it did, that would be a big signal that the bond market is right and there are some headwinds coming our way.
But Massey believes that policymakers have enough in their back pocket, hence their optimism, especially when it comes to infrastructure both in Canada and the US.
He said: "You could get really bad economic numbers in a really short period of time and you could have the central bankers turn around and start cutting interest rates. When that starts to happen, you can get a resurgence in equity markets because equity markets are always forward-thinking.
"Central bankers are there to act, which is why they are more confident because they know if the numbers are low, they can act on those numbers. It's not our base case but it's out there in the market and consensus is building a little more to a rate cut. We don't see it."
Follow WP on Facebook, LinkedIn and Twitter