Financial advisors could offer emotional coaching to increasingly empowered and informed investors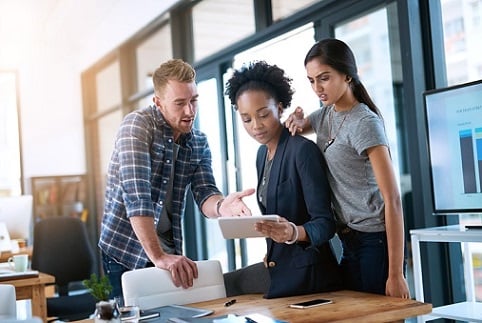 The investment side of financial advice is becoming increasingly commoditized as more consumers are able to access information and make purchases through low-cost digital platforms. But as one industry insider points out, that still leaves at least one major barrier to making an investment decision — an emotional one.
"Wealth managers, advisory firms, and family offices are recognizing what a critical role emotional intelligence, also known as EQ, plays in helping clients successfully navigate their financial lives," said David Miller, CFP and CEO of PeachCap in the US, in a piece for InsuranceNewsNet.
EQ, which Miller explained is the "ability to identify, control, and manage one's emotions," is critical for people to solve complex problems — not least of which are decisions on how to invest their nest eggs or where to purchase a home. And while firms have always had a focus on making clients feel at ease, he said the next generation will actively build EQ into their service and business models as technology puts portfolio management and tax planning in many people's hands.
"These products don't help people through stressful major life decisions. Products are incapable of feeling empathy," Miller said. "That's why many legacy firms, as well as startups, are beginning to explore how they can leverage EQ in their businesses."
He predicted that firms and advisories will develop methodologies, strategies, and tactics to "coach up" their clients' EQ — not just during major decisions, but on an ongoing basis to equip people to make financial decisions independently. With that comes a new challenge for firms: training their advisors on how to coach EQ.
"Some firms are already merging artificial intelligence software and machine learning with EQ," he said. Aside from providing advisors with insights on a client's emotional state and tendencies based on an analysis of their online interactions and behaviours, AI might be able to leverage information about a client's emotional profile to predict their response in a major life event. If necessary, the software could then send proactive, programmed communications to address the client's emotional state."
"Firms should recognize that although investors are embracing technology at a rapid rate, they'll still turn to trusted human advisors. And human advisors, empowered by technology, will help investors remain calm throughout their financial journey," Miller said.