Critics point to multiple factors that stymie attempts at a Canadian crackdown on the practice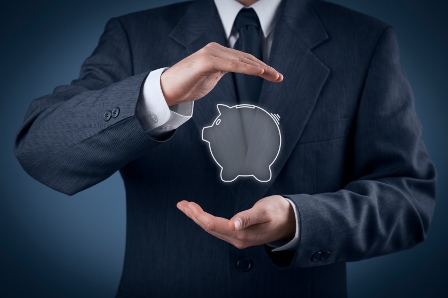 As the home country of five of the world's 60 largest banks, Canada isn't taking a firm enough stance to prevent money laundering.
That's the conclusion drawn by a recent article on the Wall Street Journal. Citing the most recent data from the Royal Canadian Mounted Police, it said an estimated five to 15 billion Canadian dollars is laundered in the country every year. It added that from 2000 to 2016, Canada had 316 recorded convictions on money-laundering charges; last year alone, UK prosecutors logged 1,435 convictions where money laundering was the main offense.
"Canada must immediately take action in order to change the perception that it welcomes, or even encourages, corrupt behavior," said Marc Tassé, head of the University of Ottawa's anticorruption center, at a recent engagement with a parliamentary committee.
According to critics, several hurdles are in the way of an effective clampdown on money laundering in Canada. Among them are strict privacy rules that make getting warrants difficult, a reluctance to prosecute, and some failures at banks to report suspicious transactions.
Canada's financial regulators, money-laundering specialists add, either don't have enough muscle or aren't flexing it enough. The Office of the Superintendent of Financial Institutions, for example, can't fine banks. The Financial Transactions and Reports Analysis Centre of Canada, or Fintrac, has the ability to do so, but uses it sparingly.
Since December 2008, Fintrac has raised 3.5 million Canadian dollars from 95 penalties handed down. Over the same period, the US has issued US$28 billion in fines, while the UK levied US$409 million in penalties.
There have also been instances where regulators spotted problems, but took insufficient action. In a 2011 letter to the BMO, OSFI found that the bank's anti-money-laundering and antiterror finance program "is not where it needs to be to meet…regulatory requirements, and is still lagging behind its peers," according to the Journal. Two years later, the Office of the Comptroller of the Currency in the US announced it had also found "unsafe and unsound practices" at BMO with respect to anti-money-laundering compliance.
In 2009, the agency alerted CIBC to deficiencies in similar areas; a 2013 letter said that the deficiencies were "unacceptable." People familiar with the matter told the Journal that CIBC has received at least two other letters, including one as recently as last year.
Spokespersons from both banks declined to comment, but maintained that their respective institutions had good anti-money-laundering procedures and practices.
According to insiders, Fintrac fined the Toronto branch of Industrial and Commercial Bank of China some $500,000 for failing to report suspicious transactions and other violations. After the bank challenged the fine, Fintrac lowered it; eventually, the fine was dropped altogether.
Related stories:
Ottawa tightens trust fund registration rules
BC plans further action on real estate tax fraud