Study reveals that global challenges are more important in the long term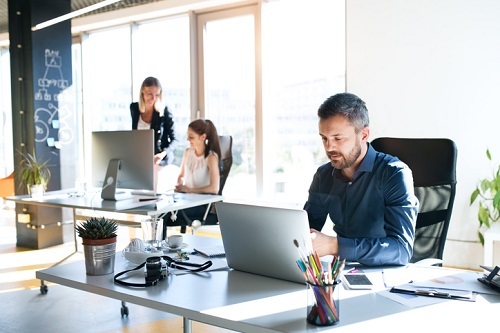 CEOs who take decisions that address global challenges get the support of large investors even at the expense of short-term performance.
A survey by EY of institutional investors, CEOs, and board members found that 76% of board directors and 79% of investors say they are likely to support a CEO taking a stand.
The majority said that funding decisions had been influenced by CEO activism on global challenges and 83% of investors say that corporate stance/actions on global challenges will become a more important factor in decision-making over the next five years.
The survey also found that 57% of CEOs, 63% of board directors and 54% of investors believe it is in the best interest of large companies for CEOs to take a more active role on global challenges.
"CEOs, boards and investors recognize they have a role to play -- along with the public sector -- in addressing social challenges that speak to their values and in pursuing inclusive, sustainable growth. It's encouraging to see signs of support within the investment community for long-term value creation," said Carmine Di Sibio, EY Global Chairman and CEO.
What do CEOs consider the biggest challenges?
CEOs around the world report that national and corporate cybersecurity, job losses from technological change and income inequality are the top three global challenges threatening business growth and the global economy over the next five to ten years.
Board directors (58%), institutional investors (54%) and CEOs (51%) all believe to a great/very great extent that corporate action is needed to solve the top global challenges.
The survey shows demand for a change in the structure of corporate boards.
Only one-third of respondents (34%) believe the C-suite model is well-suited to the demands and opportunities of the next decade but CEOs and boards have been changing the face of the management model, with top positions added over the last five years including chief innovation officer, chief digital officer, and chief strategy officer.
The top five new C-suite capabilities critical to company's continued growth according to CEOs are: digital transformation (55%); innovation (53%); artificial intelligence (43%); data science (33%); and behavioural science (25%).
CEOs believe their organizations need to address threats to business growth and the global economy, according to our CEO Imperative Study. https://t.co/NgLQqCcwnB #CEOimperative pic.twitter.com/L6QYK3mVqa

— EY (@EYnews) July 9, 2019