He argues the current complaint-resolution process for retail investors is being dragged beyond a crucial deadline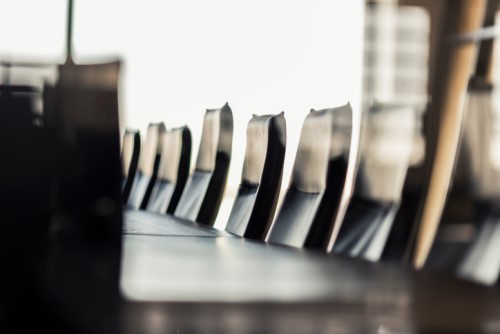 The current complaint-resolution process for retail investors at banks includes one critically unfair step, argues one advocate.
In a letter sent to Canadian self-regulatory organizations and Canada's Ombudsman for Banking Services and Investments (OBSI), Ken Kivenko of Kenmar Associates argued that the internal resolution process offered by bank-owned and insurance company-owned dealers gets dragged out for too long. In particular, he spoke out against the involvement of the dealers' internal ombudsman as a third step in the process.
"[W]hile some dealers may use the three-step complaint process appropriately, it is inherently prone to misuse and abuse … it gives investment dealers an incentive to reject complaints at the first two steps on the basis that only a relatively small number of complainants will persevere," he said. "[T]he dealer then has a third chance to rectify any shortcomings or, more likely, again provide an unsatisfactory offer."
Complaining investors who are unsatisfied with the outcome of the three-step process can go to OBSI as a fourth step. Under Section 13.16 of NI 31-103, a dealer must open the option of approaching OBSI either 90 days after receiving a complaint or when the dealer informs the complainant of its decision, whichever comes first.
Dealers are not allowed to offer an alternative independent dispute-resolution or mediation service at the same time as they make OBSI available. But the NI 31-103 provision is silent on the use of an internal ombudsman. That has allowed investment dealers to divert hundreds of complaints toward their own internal ombudsman and delay decisions on complaints beyond the 90-day timeline — without fear of sanctions.
Such internal ombudsmen, Kivenko wrote, are not truly independent of the dealers, and therefore cannot be impartial in making decisions. Investors who are diverted to the internal ombudsman as a step toward complaint resolution, he added, do not realize that they are in an adversarial relationship with the arbitrator. "The use of the descriptor 'Ombudsman' is not being made in good faith by the banks," he said.
Complainants who take an appeal to the third step, according to Kivenko, are required to sign a Consent Agreement that may prejudice future proceedings. In particular, the agreement includes a confidentiality clause and, in at least one case, gives the ombudsman the right to access all of the complainant's accounts with the bank. The opacity of the internal ombudsmen's loss-calculation methodology, he said, also works against complainants.
Kenmar Associates, along with FAIR Canada and the Pension Investment Association of Canada (PIAC), have previously reached out to the Canadian Securities Administrators (CSA) to urge that the complaint-handling system be changed. The CSA has not yet acted on their recommendations.