Conflicted compensation, misleading titles, and heightened ombudsman powers were some investor-protection areas addressed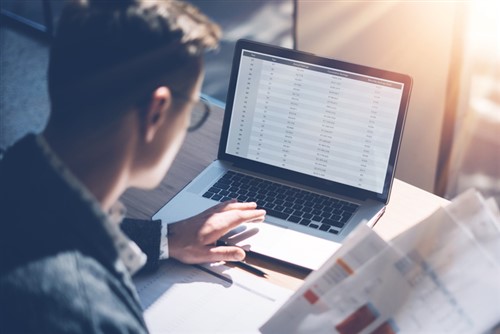 The OSC's Investor Advisory Panel (IAP) has released its 2018 Annual Report, which outlines the activities, submissions, consultations, and meetings it engaged in during the calendar year.
"Several important themes and issues drove our work as we sought to have the greatest impact on improving the protection of investors in Ontario and across Canada," the IAP said in its report.
On the issue of establishing a best-interest standard, the IAP noted how the CSA proposals contained in Client Focused Reforms: Proposed Amendments to National Instrument 31-103 and Companion Policy 31-103CP fell short of adopting such an overarching standard. Acknowledging that best-interest principles made it into the areas of know-your-client, know-your-product, suitability, and conflict-of-interest mitigation, the panel urged the CSA to give meaningful effect to the proposals through "robust oversight and rigorous enforcement."
Commenting on embedded commissions, the IAP recalled its support for the CSA's Proposed Amendments to National Instrument 81-105 Mutual Fund Sales Practices and Related Consequential Amendments, which included a ban on trailing commissions for order-execution-only (OEO) dealers as well as deferred sales charges. While it recognized to the Ontario government's refusal to support the proposals as drafted, the IAP reaffirmed its confidence in the CSA proposals as "smart" regulations that will benefit the investment industry.
"The IAP was pleased to see proposals tabled during the year to address the use of misleading titles in the industry," the report continued. Referring to the OSC's discovery of 48 different titles through a mystery shopping investigation of different investment-industry platforms, the IAP welcomed the Ministry of Finance's move to address title issues in response to recommendations from the Expert Committee to Consider Financial Advisory and Financial Planning Policy Alternatives. Misleading titles were also an important issue in the OSC Seniors Strategy as older investors may be "more vulnerable to business titles that imply specialty skills."
The IAP tempered its support, however, by airing concerns about where the responsibility of overseeing title reform would ultimately fall. It questioned the wisdom of introducing a new regulator "given the many regulatory players already in existence."
Focusing on the Ombudsman for Banking Services and Investments (OBSI), the panel reiterated its strong belief that the body "must have binding decision-making authority" to provide investors with effective resolutions of complaints. It also called for formal investor representation on the OBSI board, without which it believed the ombudsman's ability to promote investors' interests is compromised.
"These issues have been identified by a number of observers over a number of years," the panel said, quoting from its comment letter responding to the OBSI Joint Regulators Committee Annual Report for 2017. "Continued monitoring by the JRC without substantive action will jeopardize its responsibility to promote investor protection and confidence in the external dispute resolution system."
Other highlights covered in the report included:
MFDA sanction guidelines – "[W]e noted they could be improved if their focus was broadened from promoting a fair and consistent disciplinary process to include achieving fair and equitable investor outcomes";
IIROC's alternative forms of disciplinary action – "[We] felt the consultation paper lacked an explicit cost/benefit analysis. Given this deficiency, we were unable to endorse these IIROC proposals"; and
Eliminating trailing commissions to OEO dealers – "[T]railer-free versions of all mutual funds are not yet available. As an interim measure, therefore, we recommended that OEO dealers rebate trailer fees to the client and arrange for conversion of the client's unit holdings to a trailer-free version at no cost if and when it becomes available."