New CFA chair makes closing gender gap a main priority of term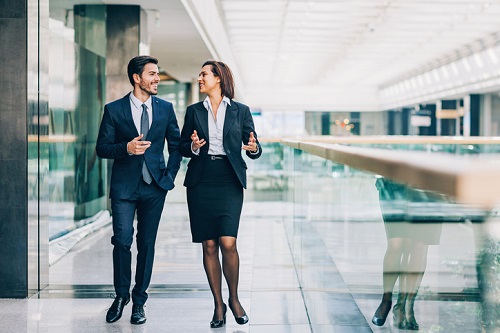 Leaders in the investment industry have been urged to push back at unconscious gender discrimination.
Heather Brilliant, the new chair at the CFA Institute, has made it a priority to close the gender gap in the wealth management profession. Vice chair Diane C. Nordin was also recently elected, making it the first time two women have held the positions simultaneously. The CFA, achieving a goal it set itself in 2016, now has a board made up of 30% women.
Brilliant said her and Nordin's appointments sent the right message from the get-go.
She said: "It demonstrates, first of all, that there is plenty of capability. There are a lot of women in the industry who I think can do a great job helping lead the CFA Institute, the industry and their firms.
"We frequently hear arguments that there are not enough women in the industry or we can't find them, and I think being able to clearly put forward a very strong slate of fully qualified people who happen to be women just demonstrates that actually this is not something we can't overcome."
Brilliant believes the main problem the industry has is not connecting well enough to its sense of purpose and that those wielding influence need to be more forceful when presented with a clear case of gender bias, be it conscious or unconscious.
She recalls an instance when, for a job vacancy, she received 100 applications from a recruiter, with only four of them women. Rather than accept this, she sent the list back and told them to do better.
"They came back with 20 more women," she said. "Where were those women? People say I just wanted to give you the best candidates. Well, maybe you don't know what is best for my firm. It's really important to push back and engage in the topic at the very least."
Brilliant admits she didn't always realize the extent of how this lack of pushback was hurting the industry. She passionately believes the investment world is one where women can have rewarding and fruitful careers all the way to the very top. She told those – both men and women – in charge of hiring new advisors to look beyond normal parameters.
She said: "A few years ago I took a look around and said, wait a minute; we are not going to change the diversity of this industry without being purposeful about it.
"It was really the beginning of me getting my head around the need to raise awareness. People need to think about how many women are being put in front of you for any given role and push back on recruiters and push back on other service providers, the HR teams and people who are bringing new talent to the industry."
WP is hosting a Women in Wealth Management event on November 21 at the Beanfield Centre in Toronto, which will address key challenges faced by women in the Canadian wealth management space. For details about the agenda, speakers and how to register, click here.