IIROC lays down law on supervision penalizing the firm for failing to monitor retail client activity and refusing to adopt procedures to properly identify qualified investors.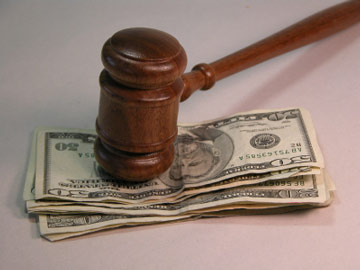 IIROC is sending a strong message to investment firms that it won't stand for wishy-washy supervision of financial advisors.
Canaccord Corp. - the capital markets division of Canaccord Genuity Group Inc. - has been penalized $750,000, plus additional costs, for failing to properly supervise retail client account activity and for refusing to adopt procedures to adequately identify "accredited investors."
A settlement agreement indicates that, between 2005 and 2009, Canaccord's branch managers failed to supervise retail account activity, while head office supervisors turned a blind eye to unsuitable holdings and excessive trading. Other red flags pointing to manipulative and suspicious trading behaviour by clients were also ignored. The incidents occurred in Kelowna, Prince George and Vancouver, B.C., as well as in Montreal.
Additionally, from June 2009 to February 2011, Canaccord resisted IIROC's charge that it failed to adhere to the Deal Member Firm's responsibility when enacting purchases of securities in non-brokered private placements by its clients. According to IIROC, Dealer Member Firms must have procedures in place to "reasonably assure" that its clients qualify for exemptions, which allow them to purchase private placements.
At Canaccord's Whitehorse branch, IIROC identified 71 out of 79 clients who did not meet the Accredited Investor definition with more than $1,000,000 in financial assets required to purchase private placement, but had done so anyway for a total value of about $800,000.
The firm has since admitted neglect and changed its procedures.
In addition to the $750,000 fine, Canaccord Corp. will fork out another $310,000 to pay back commissions and $50,000 in other costs.