The asset-allocation portfolios bolster the firm's line-up of managed investment solutions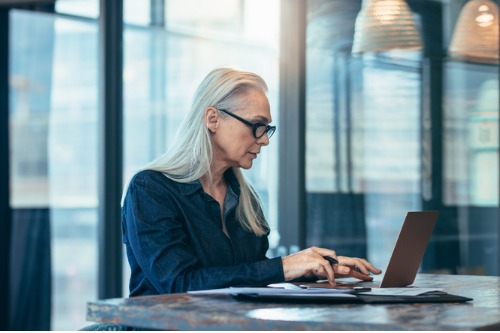 Responding to client demand, Invesco has announced a new suite of investment portfolios developed and managed by its investment solutions team.
The Invesco Portfolios are described as a convenient and relatively low-cost single-ticket multi-asset-allocation solution. Designed to cater to different investor risk profiles, the portfolios are constructed using strategic long-term asset allocation, with diversification and higher risk-adjusted returns being the goal for each level of risk exposure.
The five portfolios, spanning the client risk tolerance spectrum, include:
Invesco Conservative Portfolio
Invesco Moderate Portfolio
Invesco Balanced Portfolio
Invesco Growth Portfolio
Invesco High Growth Portfolio
Each portfolio invests in a mix of active mutual funds and passive, factor-based ETFs that cover diverse asset classes. The incorporation of ETFs is expected to provide access to lower management fees, making the portfolios potentially a lower-cost product compared to fully active managed solutions.
The performance of the underlying investments is expected to correspond to fixed-income and equity markets in Canadian, US, and international jurisdictions. The equity portion of the portfolios will include both developed and emerging markets, whereas bond exposure will be limited to developed markets.
The portfolios were also said to benefit from the Invesco Investment Solutions team, which consists of over 40 professionals with extensive experience in designing goal-oriented, multi-asset strategies that target enhanced risk-adjusted returns. As of May 31, the team was responsible for managing over US$18.4 billion in assets.