No surprise, but there will be lots of talk about CRM2.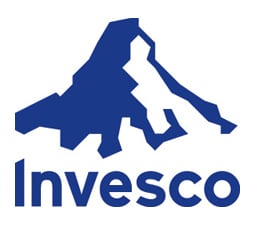 September is back-to-school season for more than just students. Financial advisors nationwide will have the opportunity to hone their professional knowledge as Invesco Canada kicks off its fall road-show season. Or so claims the company in recent press release.

Scott McLean, head of distribution for Invesco Canada, was quoted as saying that "the financial services industry is undergoing revolutionary change, and advisors need to stay on top of new regulations and shifting market conditions." The centrepiece of this fall's schedule is Invesco Institute, which will help advisors nationwide get educated on matters relating to the Client Relationship Model, phase II (CRM II). The theme of this year's road show: The Language of Fees: Finding opportunity in CRM II.

This program will focus on helping advisors communicate with clients in the era of fee transparency. In an online interview, Ayesha Mawani, vice-president, corporate affairs, expanded on what it is advisors can expect: "At Invesco Institute, we will be helping valued advisors ride the tail wind of CRM2 in the age of transparency with research based language we'll discuss how CRM II should not be seen as a threat to an advisor's business, but in fact represents an opportunity to highlight the value of the advice they provide.

She went on to explain that Invesco Consulting teamed up with the word specialists and political consultants at Maslansky + Partners to determine language that will resonate with investors in the new age of transparency. That is, the company has done some research on how to contact clients, review fees and magnify the value clients receive in terms of advice. "The research, part of the largest study ever done on the language of financial services, uses unique dial response technology to more accurately capture the emotional responses investors have to the language of fees. The findings will help advisors have more constructive and more transparent conversations on fees and value with their clients," said Mawani.

Financial advisors wishing to attend one of the events are encouraged to contact their Invesco Canada Sales representative or call 1.800.874.6275.