Central bank says tightening of policy is appropriate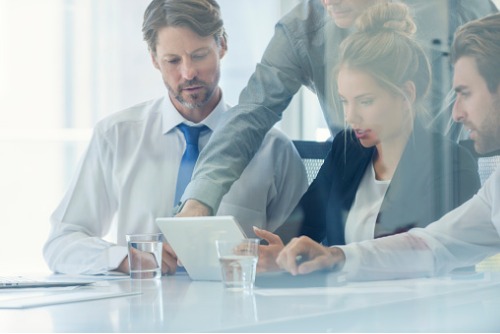 Interest rates remain too low with the current 1.75% policy rate essentially negative given the rate of inflation.
The Bank of Canada's governor and deputy governor made clear Tuesday that – assuming the economy can cope – rates need to rise. The bank's aim is to return to a 'neutral' range of rates between 2.5% and 3.5%.
Governor Stephen Poloz and his deputy governor Carolyn Wilkins were appearing before the House of Commons Standing Committee on Finance and said that they have seen some "very positive developments" in the economy since their last appearance 6 months ago.
"The Canadian economy has solid momentum and continues to operate near its capacity," Gov. Poloz said. "Growth is relatively broad-based across sectors and regions and it is more balanced, as the composition of demand shifts toward business investment and exports and away from consumption and housing. The economy will grow at a rate slightly above its potential over the projection horizon, supported by both foreign and domestic demand and favourable financial conditions."
He added that inflation remains close to target with core measures firmly around 2%.
He said that risks remain around trade and household indebtedness.
Households coping with higher rates
The governor said that the bank's research shows that Canadian households are managing to deal with higher rates and adjusting budgets accordingly.
"We understand that this can be difficult, particularly for those who are highly indebted. At the same time, employment and incomes continue to grow, which can help cushion the adjustment process. Further, the quality of new debt is improving and housing activity is moderating to a more sustainable level," he said.
Governor Poloz said that the bank's policies are ensuring that Canada's economy is more resilient and reducing the chance of more painful outcomes later.
But he noted that, while it appears that conditions are making further rate rises likely, the BoC will continue to assess the situation – especially regarding the dual risks of trade and household debt – and make those increases as and when appropriate.
Now's the time?
Later, deputy governor Wilkins told legislators that the strong economy, households managing the higher rates, and business investment improving are creating the conditions needed for normalization of rates.
"If there's any time to get back to normal ... it would be during this period," she said.