Only 14% of Canadian institutional investors plan to increase their allocation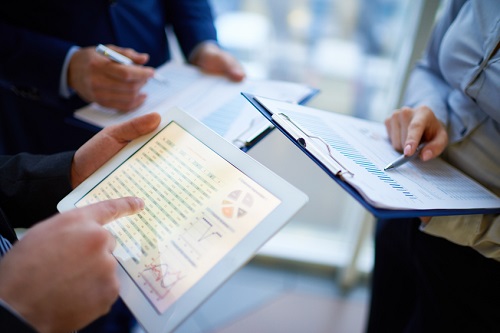 Institutional investors in Canada remained unsure whether to increase their allocation in the near-term to managers that incorporate environmental, social and governance (ESG) approaches into their portfolio management process.
According to a global survey by
RBC Global Asset Management
(RBC GAM), only 14% of Canadian institutional investors plan to increase their allocation to such asset managers. This paints a deep contrast to the 49% of investors in Europe and 25% in the United States. 37% of Canadian institutions are undecided on their near-term plans.
When asked whether they are planning to allocate funds to impact over the next five years, only 13% in Canada said yes, a far cry from 40% of investors in Europe and slightly close to 19% in the US. More than half of Canadian institutional investors (52%) said they are unsure about the matter.
This comes with the largely favourable views on ESG investing. The RBC GAM poll actually cited 73% of Canadian investors saying they currently utilize ESG-based investment approaches.
This is supported by 68% of investors noting that ESG is a risk mitigator. However, only 21% of investors regard ESG as an alpha source while 2 in 5 remain unsure.
Meanwhile, Canadian institutions stand out from their US and European counterparts in their reasons for and for not using ESG principles in their approach. The poll revealed that Canadian institutional investors were less likely to cite a lack of demand from their board of other stakeholders.
As it turned out, the two main reasons why Canadian investors do not apply ESG investing approaches are the absence of specific investment guidelines and the mandate from their board and stakeholders.
In questions specifically aimed at consultants, the poll showed a notable difference between Canada and its peers. It stated that Canadian consultants were much more likely than their global peers to report being the initiator of discussions with asset owner clients about ESG.
Additionally, 3 in 5 consultants reported that those conversations are being initiated by both them and their clients.
RBC GAM institutional portfolio manager Andrew Sweeney said this suggests that responsible investing is an important topic of discussion between Canadian consultants and the institutions they advise.
"This and other data from the survey reveal a high level of interest and curiosity about responsible investing, including areas of significant uncertainty. In today's market, asset managers have an opportunity to utilize ESG analysis as they compete to add value for investors," he said.
He furthered, "While for consultants, an opportunity exists for those that are able to offer guidance to their clients around the important and evolving topic of responsible investing."
For more of Wealth Professional's latest industry news, click here.
Related stories:
The emerging market that's poised to boom
Why it's time to embrace ESG strategies