The Public Guardian and Trustee for Ontario is looking for someone to manage 7,000 investment accounts.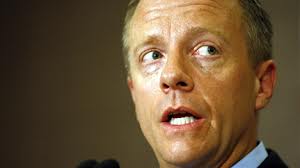 A little-known division of Ontario's Ministry of the Attorney General is looking for an investment dealer to service some 7,000 accounts of people under government care.

The Public Guardian and Trustee for Ontario (OPGT) is an obscure arm of the government that is responsible for making decisions on behalf of people incapable of taking care of themseves. In cases where there are no other people, such as a relative, who are available, capable and willing to take care of incapacitated people the OPGT is authorized to act as a guardian of property. In this role the OPGT makes all the financial decisions and conducts transactions that these individuals would otherwise handle themselves, including receiving and depositing income, making investments, maintaining and selling property, applying for benefits, filing tax returns, paying bills and acting in legal proceedings--in addiction to making decisions about health care, place of residence, nutrition, hygiene and clothing. Every year the OPGT pays more than one million bills for services such as rent, hydro, heat and telephone on behalf of clients.

According to a background document, the legal basis for the department goes back more than 500 years, when English Common Law gave governments a special responsibility to protect the interests of mentally incapable adults and charities. In 1919, in Ontario, the attorney general of the day appointed Ontario's first public trustee and the responsibility for administering the estates of patients of psychiatric facilities, as well as managing the estates of those who died without a will in Ontario and without known next of kin. Now known as the Office of the Public Guardian and Trustee, the office plays a vital role in representing and protecting the personal and property interests of incapable people. OPGT has approximately 350 staff with experience in health care, social work and financial planning.

Recently, the OPGT put out a request calling for proposals to manage the money of 5,600 clients who hold some 7,000 accounts at investment dealers. The request is for an investment dealer to manage the 7,000 registered and other investment accounts, including order execution, account management; electronic reporting of asset positions, cash balances and transactions for import into the OPGT accounting system; as well as account statement and tax reporting and other "account servicing such as research on physical securities."

If this sounds like a job for your firm, submit your prosal before September 15th.