Facing a tough job market and lack of employment, younger generations are feeling down on their financial luck, but they are optimistic things will improve, new research indicates.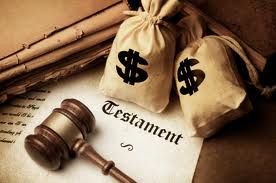 Young Canadians, facing a tough job market and overall lack of employment, aren't prioritizing inheritance savings, according to new research – further indicating why advisors may have a tough time channeling this market.
The latest Manulife Financial Investor Sentiment Index reports that about half (43 per cent) of Canadians aged 25 to 24 say they have not given much thought to how much cash or assets they will leave to their heirs, with 13 per cent indicating they will leave behind nothing and 29 per cent predicting they will leave less than $100,000. Only 2 per cent of respondents said they will leave an inheritance of $1 million or more.
"The reality is that young Canadians will be the first generation to not be better off than their parents," said Paul Lorentz, Manulife's executive vice-president of retail markets, in release. "Young Canadians might need some of the financial discipline of their great grandparents, those who lived through the Depression, coupled with modern financial solutions."
Furthermore, the index reports that 46 per cent of Canadians aged 25 to 34, and 40 per cent aged 35 to 44, feel worse off financially than they did two years age, despite capital markets returning to pre-financial crisis levels. On a positive note, more than half (62 per cent & 60 per cent respectively) are optimistic they will be better off financially two years from now.
"They (young people) don't think in terms of what is going to happen 30 or 40 years from now," says an Ontario advisor, who wished to remain anonymous. "They think of what is going to happen today. Our society is to blame for that."
Related stories:
Educate offspring to hook the next generation
Toronto advisors facing 'Robo-advisors' challenge
Training deficit harms industry: Education pioneer
Facebook generation 'Like' alternative investments