Industry officials confident roll-out of CRM2 will be smooth. Credit a solid consultation phase between industry and regulators.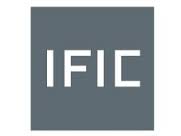 Advisors enter an entirely new regulatory environment today when the new CRM2 come into effect. Some will be sitting on the edge of their seat to see how the roll-out goes. But John Adams, 2nd vice chair of IFIC's board and chair of the dealer steering committee, expects the roll-out to go well.

Good planning has gone a long way to getting through the day smoothly he says. "We don't anticipate any problems. There is a lot of activity in my shop. But I hope it goes
well. I don't want to jinx myself. But we got a lot of this done in the consultation phase," he says.

When the new proposed new rules went out for comment the industry got to work figuring out how this could be done. "Everyone was supportive. The questions asked in the comment phase were, 'how do we go about doing this?' Regulators worked with industry, gave us a long lead time. We appreciate that as an industry. The issues were often addressed in the consultation stage," says Adams.

That said, on the operational side there is quite a bit of work to do. Firms have been implementing deep and fundamental changes in the way information is captured and shared. "The information has been out there, but has been difficult to get in the past," says Adams. "We've been busy. It's been a lot of work." On the communications side there is a whole new regime for reporting to clients. "You have to make sure that, not only do the new communication forms meet the rules, but that they get the spirit of the law right," says Adams.

The total cost to the industry on implementation has not been captured says Adams. But programming all the new systems has been no small matter. "We're not going to take something off the shelf," says Adams, talking about the work in his shop. "High six figures, maybe seven. It's a bit of a cost. But we're committed."

Overall, Adams highlights the positive impact this is going to have on the industry. "Give the investor the tools. A well-informed client is valuable. They make better decisions. Having the information facilitates good conversations," he says. He also points out that, "This is the start. There is a lot of work to be done yet."

Good point. Good luck soldiers.