With 42 years in the business, Bob Roy explains why he decided to come aboard at Raintree Financial Solutions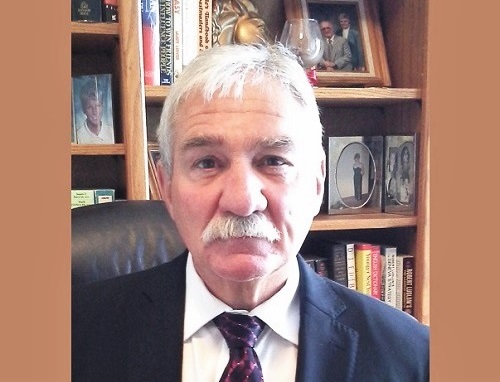 With over four decades in financial services to his name, Bob Roy has seen plenty of companies come and go, so he has strong feelings on what separates the wheat from the chaff in the industry.
Working as a corporate consultant, it was his job to analyze firms and offer them guidance on how to improve their business. That role led him to independent investment dealer Raintree Financial Solutions last year. Founded in 2010, it is one of the newer players in the space, but certainly one with plenty of potential to become a major force in Roy's view.
"As a consultant, basically what I did was working with different distribution networks to help them with their organisation. I was contacted by Raintree last year and subsequently I took a position with the firm this year as executive vice president."
Having started his career at North West Trust Company in Edmonton in 1974, Roy would have spells with the likes of Guardian Capital Group, AIC-Berkshire Securities and CI Financial. Such a resume means he doesn't feel the need to mince words when describing the industry and his role in it.
"When I first go into a company I don't necessarily believe everything the management tells me," he says. "I like do a full survey – I sit down with 20 of the top advisors one-on-one; I also talk to staff and other competitors and try to understand more about the company. With Raintree I found there was continuity with what people really felt about it. That was very impressive."
His regard meant a switch from simply being an outside advisor to being part of the full-time staff as executive vice-president. He explains his reasoning for the move.
"I believe in the exempt market dealer world, there are vast differences between companies. Raintree really stands out as an organisation where the partners made the decision they were going to do things right. When they started, they really focused on doing things right in terms of compliance, governance and the way they evaluate products."
Another area he believes is crucial to Raintree's growth as a firm is being able to offer plenty of choice to clients. Remaining independent, he says, allows such dexterity, and is a key part of the company's makeup.
"The really successful money managers – the TPP, Harvard Management, Yale Endowment – these organisations always have a mix of private equities, real estate, public equities and bonds," says Roy. "So Raintree has now created a situation where more and more of the money coming in is actually going to portfolio managers."
He adds "I think Raintree is very committed to being the home of advisors that are not tied to offerings. The firm has gone to great lengths to ensure they don't have proprietary offerings to bring to the table. Independence is a big deal for Raintree."
Related stories:
Exempt Markets: What you don't know can hurt you
OSC delivers for advisors