Consumer staples stocks are considered defensive in nature because they tend to hold up in good times and bad. First Trust's new product (described above) gives advisors another option.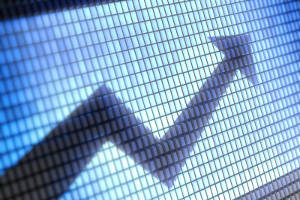 If you or your client is interested in gaining exposure to the consumer staples sector in Canada, your best bet is the
iShares S&P/TSX Capped Consumer Staples Index ETF
, which invests 100% of its $66 million in total net assets in just 10 holdings with Loblaw Companies and Alimentation Couche Tard accounting for slightly less than half the ETFs overall weighting.
The problem with this scenario?
Unless you're completely comfortable with the financial future of both these companies, it's not something you're likely to use as a defensive measure despite the fact consumer staples stocks are often used for just this purpose. The lack of diversification renders it somewhat toothless.
The new
First Trust AlphaDEX U.S. Consumer Staples Sector Index ETF
, although it isn't a "Canadian" sector fund, provides Canadian investors with a significant boost in consumer staples exposure while also being hedged to the Canadian dollar. The 38-stock portfolio contains some of the biggest names south of the border including Kroger and Monster Beverage.
The AlphaDEX stock selection methodology ranks each of the stocks by several growth and value factors and then divides them into five quintiles (E.g. first quartile 33.3% weighting, second quartile 26.7%, etc.) based on those rankings with each stock in each quintile equally weighted. Rebalanced quarterly, this method ensures that you don't have a portfolio that's too top heavy as is the case with the iShares ETF.
When it comes to performance the U.S. version of First Trust's consumer staples ETF outperformed iShares' fund by almost 229 basis points annually over the past three years through October 31. With the Canadian dollar looking relatively weak compared to the U.S. dollar both now and in the future, it might make sense to own First Trust's Canadian version because other than the symbols – they're exactly identical.
An even better approach would be to buy the First Trust ETF in conjunction with iShares' fund giving clients a reasonable exposure to consumer staples without sacrificing diversification.