IIROC is holding an advisor accountable after mishandled retiree accounts resulted in tens of thousands of dollars in losses during the financial crisis.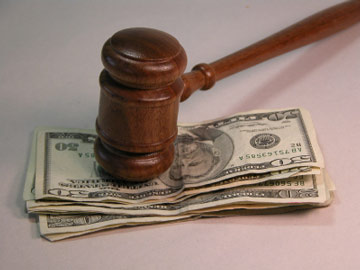 Dundee Securities Corporation is taking responsiblity for what it admits was inadequate supervision of one of its own, after the accounts of two senior couples were mishandled resulting in tens of thousands of dollars in losses.
The admssion comes with a $110,000 fine, plus $10,000 in additional costs.
Between May 2006 and April 2008, Kenneth Gareau, a registered advisor in the firm's Regina sub-branch office, handled the couples' accounts inappropriately by setting investment objectives and risk tolerance out of line with his clients' age, investment knowledge, employment status and financial situation. Both couples were senior and unsophisticated investors, according to the IIROC report.
IIROC says Dundee's compliance officers failed to adequately supervise Gareau's questionable professional behaviour ignoring red flags including that the clients' age and retirement status, their high investment objectives and risk tolerance, their predominant holdings of equities with no fixed-income options, and the very high use of margin on one couple's account.
An IIROC hearing found Gareau acted against Dealer Member rules by failing to accurately record risk tolerance and investment objectives on client forms, making unsuitable recommendations to clients and processing a transaction against his clients' wishes. (continued on Page 2)
#pb#
Dundee supervisors are accused of failing to ensure the clients' investment objectives and risk tolerances are in line with their financial situation and investment knowledge, failing to question aggressive trading activity and use of margin, which resulted in substantial financial losses for both couples when the market crashed.
The two couples, who aimed to use low-risk investments to supplement retirement payments from the Canada Pension Plan (CPP) and Old Age Security Program (OSA), lost 60.2 per cent and 36 per cent of their investments, accounting for $629,750 and $64,000 respectively, during the financial crisis.