Fast start to the year fails to win over International Monetary Fund as growth outlook is reduced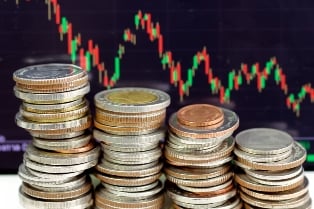 The Canadian economy may have made a fast start to the year – but that hasn't stopped one leading international agency from downgrading its economic outlook.

The International Monetary Fund (IMF) believes that a dim outlook globally and damage to the energy sector are set to take their toll on the country as it reduced its projection for Canadian GDP in 2016 from 1.7 per cent to 1.5 per cent. Meanwhile, the outlook for 2017 was also slashed – down from 2.1 per cent to 1.9 per cent.

Speaking in the report, the IMF commented that "commodity-exporting advanced economies continue to adjust to reduced income and resource-related investment". Focusing on Canada it stated that the key factors in the downgrade include a "drag from the energy sector" which has negated the benefits of a competitive currency.

Its outlook actually represents the sixth successive quarterly downgrade for Canada as commodity prices slump.

It also reflects the most recent release from the Bank of Canada back in January which suggested GDP growth would be around 1.4 per cent during 2016. However, when the Bank of Canada releases its forecasts later today it is expected that it will offer an upgrade thanks to increased government spending and decent growth expectations.

Meanwhile, Canada's misfortune was reflective of a larger issue worldwide with global GDP now predicted to grow by just 3.2 per cent: that's a slip from 3.4 per cent outlined in January. Growth for 2017 is also down to 3.5 per cent from the previous report of 3.6 per cent.