The U.S.-China trade war is causing problems including market turmoil, reduced productivity, and protracted uncertainty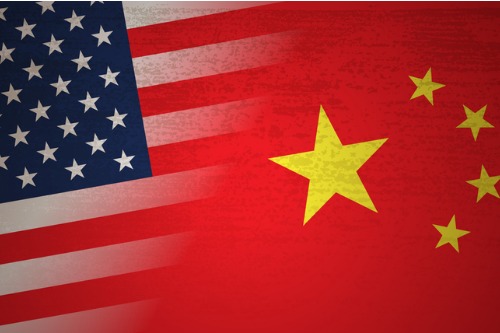 The International Monetary Fund (IMF) expects 2019 to bring the slowest annual global growth since the 2008-2009 financial crisis, with the potential for an even darker outlook from the continuing U.S.-China trade drama.
In its latest World Economic Outlook projections released Tuesday, the IMF estimated 2019 GDP growth would settle at 3%, slightly more subdued than the July forecast of 3.2%. The cause of the slowdown, according to the report, boils down to worsening fallout from global trade friction.
The U.S.-China tariffs stood at the centre of many economic difficulties identified in the report. Those included market turmoil, reduced investment, and depressed productivity as a result of disruptions in the supply chain.
"The weakness in growth is driven by a sharp deterioration in manufacturing activity and global trade, with higher tariffs and prolonged trade policy uncertainty damaging investment and demand for capital goods," said IMF Chief Economist Gita Gopinath.
Based on the IMF's new projections, China's GDP output is set to fall 2% in the near term and 1% in the long term amid the current tariff scenario. The macroeconomic consequences of trade tensions, as well as regulatory efforts needed to rein in debt, have also affected growth by taking a toll on aggregate demand.
"Growth is projected to continue to slow gradually in coming years, reflecting a decline in the growth of the working-age population and gradual convergence in per capita incomes," the report said.
U.S. output, meanwhile, is anticipated to decline by 0.6% over both time horizons. Like China, it is expected to sustain significant economic damage due to assumed negative effects of continued trade tensions on productivity, which are expected to grow over time and be substantial in both the medium and long term.
"To rejuvenate growth policymakers must undo the trade barriers put in place with durable agreements, rein in geopolitical tensions and reduce domestic policy uncertainty," Gopinath stressed.
Both the U.S. and China were also expected to be most affected by other negative impacts of trade tensions, including depressed trading activity and direct hits from tariff measures implemented in May 2019 as well as those announced in August 2019.
"At 3% growth, there is no room for policy mistakes and an urgent need for policymakers to cooperatively deescalate trade and geopolitical tensions," the report said. "Further escalation of trade tensions and associated increases in policy uncertainty could weaken growth relative to the baseline projection."
Reshoring activity represents another threat to global economic growth. The IMF considered a scenario under which multinational firms based in the U.S., euro zone, and Japan reshored enough production activity to pare back nominal imports by 10%.
Based on the lender's model, such a move would raise consumer prices and decrease domestic demand, as well as choke the spread of technology to developing economies.