The firm charged over 6,000 client accounts with more than $2 million in excess fees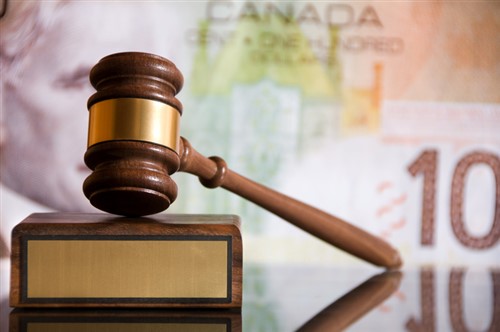 IIROC has accepted a settlement agreement, with $125,000 in sanctions and $5,000 in costs, between its staff and Raymond James after the firm admitted that it charged over 6,000 client accounts millions in excess fees.
"Raymond James Ltd. admitted it failed to have a system of internal controls reasonably designed to achieve compliance with IIROC's requirements from 2010 to 2016 – contrary to Dealer Member Rules 38.1 and 2500," the self-regulatory organization said in a statement.
According to the settlement agreement, Raymond James met with IIROC staff in July 2017 to self-report incorrect fee calculations and charges to some of its clients with non-discretionary fee based accounts. The excess fees, which IIROC considered inadvertent, were charged from 2010 to 2016.
The overcharges were found in so-called "Viridian accounts." Since 2010, Raymond James had promised to exclude any assets held in such accounts that paid a trailer fee from the annual fee calculation that would otherwise apply. "To that end, the Respondent had instituted controls to ensure that conventional fee-based mutual funds were not included in the calculation of fees on Viridian accounts," the agreement said.
In 2016, the firm said media reports of other investment dealers failing to identify assets that paid trailer fees, leading to overcharging in fee-based accounts, prompted it to review its own billing procedures for Viridian accounts. A review of such accounts held from September to December 2016 revealed instances where exchange-traded products that had embedded trailer fees — advisor-series ETFs and structured products, none of which were made by Raymond James or its affiliates — were not excluded from the annual fee calculation for the accounts.
"The Respondent's book of record did not contain any product identifiers that enabled products such as these to be filtered in a way to determine which paid trailer fees," IIROC reported. "When it received large sum trailer fee payments for multiple securities from management companies, the Respondent did not have a comprehensive procedure in place to check each security to determine if it was held in Viridian accounts, or coded in a way that would exclude them from the account fee calculation."
All in all, Raymond James overcharged more than 6,000 client accounts by a total of $2,345,662. Raymond James has been exerting efforts to repay the amount to current and former clients that were affected. According to the settlement agreement, the firm had repaid $2,299,419 to around 6,000 clients by November 30.
The firm will continue its efforts to locate former clients that were overcharged by more than $25 over the six-year period, and any amount not repaid to former clients will be donated to charity without a corresponding charitable receipt issued to the firm.