IIAC President Ian C.W. Russell argues that Canada needs to break away from the low-growth "new normal"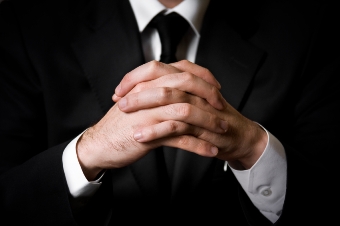 IIAC President Ian C.W. Russell has warned that low commodity prices, subpar growth, economic uncertainty, and other unfavorable conditions in Canada are signs of a "new normal" that must be dealt with through pro-growth policies.
"Canada is in the same predicament as many economies in the developed world, caught in its own version of the 'new normal'— this extended period of sluggish investment and slow growth," Russell said in an open letter. "These conditions argue for a vigorous shift to pro-growth economic policies."
Russell called for increased engagement and incentives for private sector participants. Asserting that the federal government's decision to put the Canada Infrastructure Bank central to the implementation of its major infrastructure spending plan would result in delays, he recommended that the government look to private-sector financing models. He also suggested tax incentives to help small and mid-sized companies raise capital – particularly in the value-added manufacturing sector – and reductions in high marginal personal income tax rates.
He further noted that some well-intentioned government policies and public interests may have costs against which their benefits should be weighed. Citing the
Financial Post
, Russell said that opposition from environmental, aboriginal, and community groups has stalled or cancelled up to 35 Canadian infrastructure projects worth $129 billion in direct investment. He also identified government interventions that may be hindering businesses: "From a policy perspective, governments need to address the regulatory burden, high taxes, and high costs … that may be a hindrance to business investment," he said. He also called for a calibration of Canada's commitment to reduce emissions in consideration of economic costs.
As for macroeconomic policies, Russell called on the government to rein in spending and eliminate deficits so it can have more options for increased infrastructure spending and tax reductions. He commended the defense of NAFTA during negotiations with the US, as well as the expansion of free-trade deals with other regions. Citing the pro-growth policy agenda of the Trump administration in the US, Russell emphasized the need for Canada to move in lockstep to keep Canada competitive.
"Policies that encourage investment in jobs are the best assurance for improving living standards and the lives of ordinary Canadians," he said.
Related stories:
Rise of populism due to global 'new normal,' says IIAC head
IIAC well ahead of deadline for disclosures