Canadian firm Q Wealth prides itself on being first on the scene of good ideas and it's found a kindred spirit in the Future Proof festival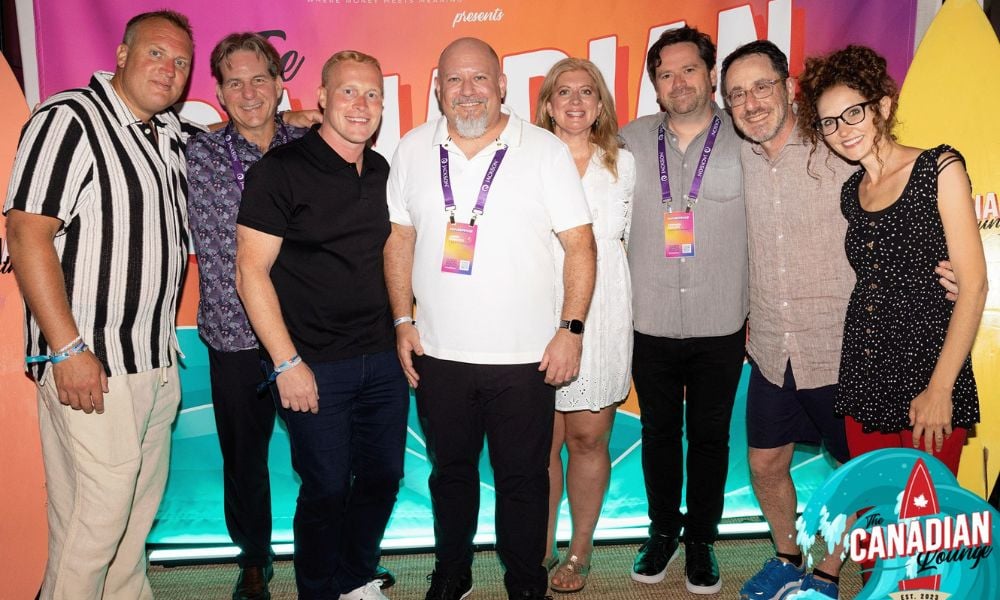 This article was produced in partnership with Q Wealth Partners.
Women on stilts, trendy food trucks, and legendary rappers closing out the conference … Future Proof is a wealth event determined to challenge the status quo. The festival, held in Huntington Beach, California, challenges the traditional image of an advisor by stripping away the austerity and freeing people up to be themselves in shorts and shades. The next move for attendees? Parlay that into client relationships.
As the official media partner of The Canadian Lounge, hosted by Q Wealth Partners, Wealth Professional took in some standout sessions (Joe Duran, who founded United Capital, for example) and spoke to numerous advisors, asset managers and tech providers in attendance. The sunshine-soaked California vibe was reinforced by early morning yoga sessions and a closing concert by hip hop stars Method Man and Redman.
With deeper client relationships become more central to an advisor's book of business, the need to show authenticity was a recurring theme. Arguably, a bigger discussion topic was AI: How can wealth firms use it effectively? Is it a help or a hindrance?
For Jared Rabinowitz, Executive and Founding Partner at Q Wealth Partners, the debates chimed with his firm's mantra, "Where money meets meaning", and its commitment to provide advisors with the best tech in the business. To that end, Q Wealth created its own ecosystem that connects everything on a purpose-built data foundation, from custodial data to systems of engagement, like CRM and digital communications.
Rabinowitz has always taken inspiration from the U.S. wealth industry, by consensus recognized as being years ahead of Canada when it comes to innovation. And after attending last year's event, in Future Proof he saw a kindred spirit.
"Q Wealth is about being a thought leader and an industry leader, and so if there's a good idea in wealth management, we're going to be there first," he says. "We have an appetite for experimentation – it's part of our mantra.
"The U.S. is where we come to get our ideas and engage with the community. We bring that back to Canada and use our agility to implement. This is a cool conference, it's unlike anything else and recognized the opportunity. We got with Matt Middleton, CEO at Advisor Circle and said, 'Look, we want to bring Canada to Future Proof, so we created the lounge and the rest is history."
The lounge attracted a large crowd of Canadian attendees as well as guests from their U.S. counterpart firms. Their collective appetite to stay ahead of the curve and embrace new practice management ideas was clear and Rabinowitz says the event reflects what it means to offer financial advice in 2023.
"Money is about much more than just the quest for more money, it's about something much deeper than that. It turns out people don't want to put on suits and sit in hotel ballrooms for three days, and listen to people prognosticate about what the economy is going to do next year. What's cool about Future Proof is it's one part traditional asset management but it also brings in practice management, lifestyle, and fintech, which is a big part of what we're all about. It's also about bringing together a community of people that are thought leaders. We're letting people just reveal their true selves."