Get your nominations in for the fourth glitzy, Oscars-style Wealth Professional Awards in May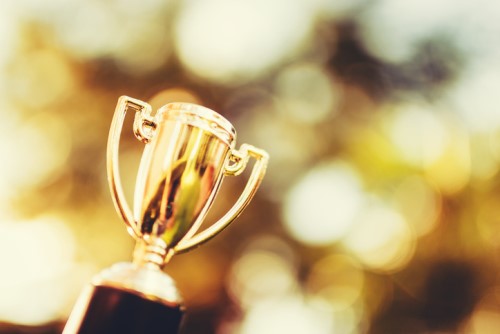 Shock, joy, multiple fist pumps … and Mark McNulty still remembered to thank his wife in his victory speech.
It's a level of composure that explains why he scooped the prestigious 2017 Financial Advisor of the Year at the third Wealth Professional Awards last June.
McNulty, of McNulty Group, HollisWealth, admits he was surprised at the scale of Key Media International's glitzy event, which is accepting nominations for its 2018 wealth management showpiece on May 31 at the Liberty Grand, Toronto.
He said: "It was more Oscar-like and a much bigger deal than I expected, and I was impressed with the organisation of the whole evening as well as the number of attendees.
"I was pretty thrilled, pretty jacked. I can remember pumping my fists quite a bit! I was happy in the moment and was able to get a good little speech off. I was happy I was able to thank my wife to get some brownie points. Then they scoop you upstairs to the winners' lounge, which is cool."
McNulty has opted not to submit a nomination this year, believing that it's someone else's turn to see their name up in lights. But he said the impact of winning a Wealth Professional Awards gong should not be underestimated.
"Everybody was over the moon," he said. "I would say its biggest impact was that existing clients were just very excited and happy for me, and just very excited to know that they were with somebody that was awarded top advisor of the year.
"You can't say you're really good because it's you saying it, but to have someone else say it who is not financially motivated to is real evidence, and they take that to heart."
McNulty also said the award's kudos has helped him gain new clients and vowed to be back in contention once again in the future. He said: "I'm just taking a pause – I'll be back!"
There are 23 awards up for grabs on May 31 and it's quick and easy to nominate someone, or yourself, before the February 23 deadline. So what are you waiting for? Simply log on to wpawards.ca and follow the links.
Related stories:
Wealth Professional Awards winners revealed
Finalists revealed for Wealth Professional Awards