Advisor on gifting clients wellness baskets during the pandemic and why relying only on mass email sendouts is not good enough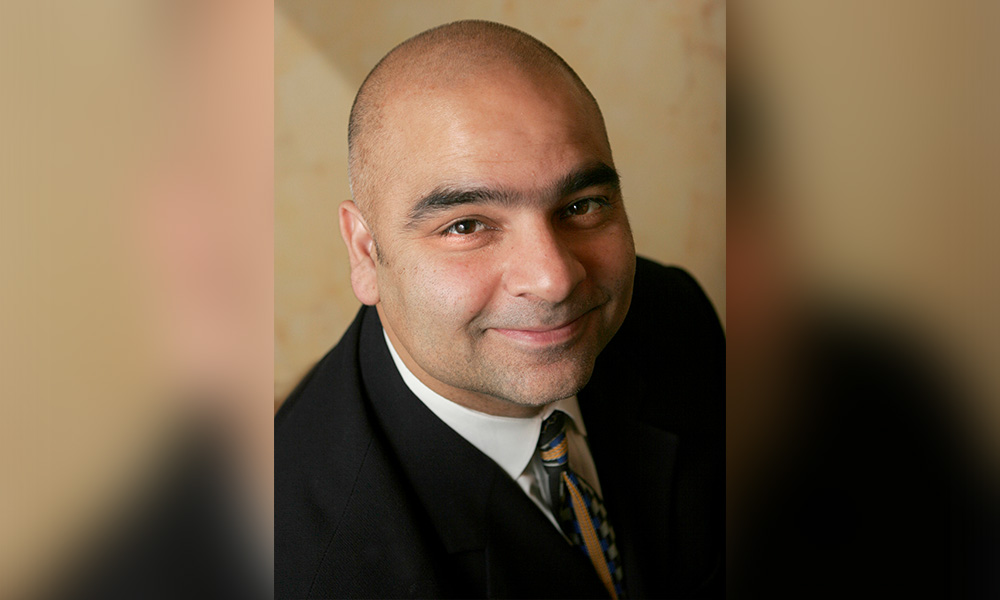 A monthly mass email to clients is not enough for Sanjeev Duggal, who values a more personal approach. In these testing times, this has included delivering organic body and wellness gift baskets to those he feels might appreciate some comfort amid the COVID-19 drama. Even better, the soap, candles, lip balm and other feelgood items were bought from a client's business.
It's blown his marketing budget but for many of his 75 families – he's not done gifting yet – it's a gesture that transcends market updates. It's also something Duggal Wealth Management takes seriously; past gifts from the advisor include pens engraved with a client's name and sending a massage therapist to clients' homes. No one wants the stress of driving home after feeling zen, Duggal reasons.
Most of the Mississauga-based advisor's clients have been with him a long time and are clued up when it comes to downturns, allowing him to focus on the people he knows need immediate attention.
"It's not necessarily the biggest client that needs your attention more because they might be very comfortable with the market going down," Duggal said. "It could be somebody who's older, who is retiring or who's already retired and much more cautious.
"You don't necessarily have to reach out to the guy who's got millions of dollars with you, it might be, and I don't want this to sound rude, but the little old lady who might only have $50,000 or $100,000. But that's as important to her as the million dollars is to the other person."
Besides, he added, with 24-hour news and social media, clients now know the markets are going down before he tells them. He cites the old line about how people don't care how much you know but want to know you care as one reason he makes a big deal of clients' birthdays and anniversaries. "So many times a lot of 'touches' by an advisor are not personal," he said. "They're just newsletters. A newsletter every month is 12 right there, but that's really not a 'touch'."
He added: "I know people who send birthday cards but use a service that sends them for you. I never got into that because it's another thing I could have done personally that now I'm automating - and there's only so many things you should automate, I believe."
Duggal focuses his practice on healthcare clients and the majority reacted stoically to the COVID-19 lockdown recession. Only two clients, as he expected, worried and wanted him to liquidate everything, which required some hand-holding and explaining as to why that would be a mistake.
Younger clients in their 40s and 50s understood this was a buying opportunity and asked him to be more aggressive, using cash or allocating from a balanced fund that had performed relatively well.
He said: "I did not scale anybody's portfolio down to be more conservative. The ones who should have been defensive were already defensive to begin with, and there is no reason for me to take a balanced portfolio and move to a conservative portfolio because it's already down. But I did have it the other way around, where somebody wanted to be aggressive because they had many years ahead of them."
Duggal does worry the market has come up so quickly that advisors might get complacent. He believes the recovery will be less of a V-shape and much more jagged, and with 25 years' experience under his belt, he knows things are not always a straight line. He got his first lesson early, coming out of university in 1987-88 and trying to get a stockbroker job right after Black Monday. The subsequent years have added to his perspective and he's not afraid to voice his opinions, including chastising peers for dodging responsibility.
He said: "The problem is advisors take a lot of credit, but we don't take any of the blame. When the market is doing well you look wonderful and we tell people we are doing a great job. But when the market goes down, we say it's not me; I didn't do anything wrong, look at the market.
"In a simplistic way, I don't think it's fair for us to just take the credit whenever there's a great bull run, but take none of the blame whenever there's a recession. I've had to learn that if I'm going to take the credit, I have to take the blame and better position the business."