Exports drop to lowest levels for seven years as economy takes hit from volatility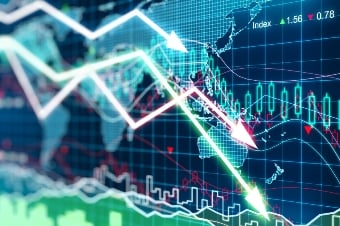 It appears that optimism surrounding the Canadian economy may have been premature after Statistics Canada released unexpected data on the country's trade deficit.

Its report earlier today (April 05) revealed that the country's deficit had climbed to C$1.91 billion in February – a significant leap from its standing at C$628 million during January. The deficit also far surpassed analyst predictions – with many experts expecting the figure to be around C$900 million.

Part of the climb can be attributed to exports slipping by 5.4 per cent – marking the most substantial drop since the recession period: specifically, May 2009. In particular, shipments of energy products, motor vehicles and consumer goods fell during the month: a sharp contrast to strong figures in December and decent growth during January.

Speaking in a note to clients picked up by Reuters, BMO Capital Markets economist Robert Kavcic commented that some pay back may be expected after a "dazzling" start to the year.

Meanwhile, David Watt, chief economist at HSBC Bank Canada, told Reuters that the "air is out of the balloon" after optimism earlier in the year. He highlighted the "vulnerability of the Canadian economy" noting that there is little domestic demand and so a drop in foreign demand presents a significant challenge.
Imports in Canada fell by 2.6 per cent with prices slipping 1.4 per cent.

In comparison to the USA, Canada's exports fell by 5.6 per cent with imports slipping 2.7 per cent. The country's trade surplus with the USA moved from C$3.80 billion in January to C$2.68 billion during February.

Overall, February was the eighteenth successive month that Canada marked a monthly trade deficit: suggesting continued turmoil from low oil prices.