Portfolio manager says advisors need to put their sales ego to one side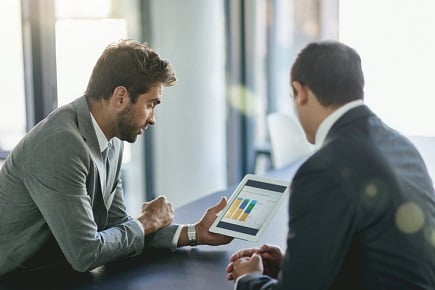 Advisors need to stop thinking they possess magical Jedi mind tricks when it comes to customer conversion.
Joe Macek, portfolio manager, HollisWealth/Industrial Alliance Securities Inc, said that once leads have been generated, the most important thing is not to waste time selling to people that don't want to be sold to. Don't sell sand in a desert, so to speak.
It's just one approach Macek will explain when he gives a solo Wealth Professional webinar on Lead Generation, Prospecting and Managing Referral Relationships on July 18.
During the session, Macek will equip you with innovative and time-tested techniques to prospect and qualify potential leads, build relationships and manage referral relationships with allied professionals. Topics include: how to build a strong pipeline of qualified leads; how to improve your customer conversion rates; and step-by-step procedures that get profitable results.
Macek said: "Why would you want to swindle someone into buying something that they have tons of. I don't think that's what we're really in the business of. If you find someone with a genuine need and you fill that need, and they are very thankful that you brought that up and protected them, that speaks volumes when it comes to conversion rates."
He added: "We have this ego that we can sell to anyone and I don't think we should be going down that road. You'd be better served and have a vastly higher conversion rate selling to people who have a genuine need and who want to be sold to."
Macek said dropping the sales pitch and helping people improve their life is the best way to cultivate potential clients and build long-lasting relationships. He uses insurance as an example that can have a real impact on someone's situation.
He said: "If you were not properly covered for insurance and I illustrated what could possibly happen to you if you are the primary income earner in your family, that you could die tomorrow in a plane crash, car crash or whatever … what happens?