Is the OBSI's lack of binding authority leading to disillusionment and dissatisfaction among Canadian investors?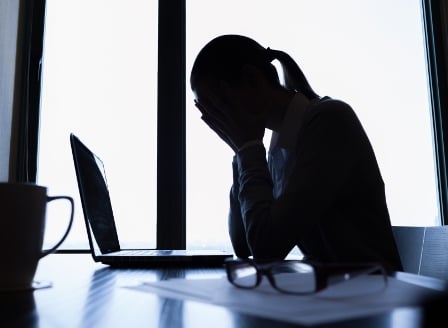 "OBSI is not a regulator, and because we are impartial we don't advocate for consumers or the industry."
That clause can be found in the "About Us" section of the OBSI website. However, while the OBSI declares itself to be impartial, the fact that it has no binding authority may be causing outcomes to tilt away from consumers' favor even when it decides they should.
An independent evaluation of the organization in June, presented by former New Zealand Banking Ombudsman Deborah Battell, found that its current mandate "prevents it from fulfilling the fundamental role of an ombudsman, [that of] securing redress for all consumers who have been wronged".
The report indicated that around 18% of consumers who came to OBSI in 2015 received less than what the organization indicated. In a recent case earlier this month, Sentinel Financial Management defied recommendations by OBSI to pay $128,799 to an investor who was given improper advice.
Sarah Bradley, OBSI's ombudsman and chief executive officer, has said that OBSI finds in favor of firms a slight majority of the time. The non-binding method of resolution reportedly often ends up in a "negotiation" between the firm and the consumer, at the end of which the consumer is most disadvantaged.
Speaking for investors, FAIR Canada Executive Director Neil Gross has said that these outcomes from non-binding decisions also spill over to general public confidence. At the moment, all Canadian regulatory authorities support approaching OBSI as a single-portal dispute resolution service for the investment industry.
"But if at the same time we have a defect in that process that systematically disadvantages investors in that process… that can only erode investor confidence in the markets themselves," said Gross.
He said that a binding decision from OBSI would lead to full enforcement by firms, who would do so to remain licensed and in business.
However, a spokesperson for the OmbudService for Life & Health Insurance (OLHI) has a different view on the necessity of binding authority. Holly Nicholson, who is executive director, ombudsman, and general counsel for OLHI, has reported that all the insurers in her jurisdiction have accepted all of the organization's non-binding decisions.
"It works for OLHI because of our expertise in this area and the approach we take in listening to both sides. We are able to convince the insurers, in appropriate cases and where there is merit, to pay promptly," said Nicholson.
The Joint Regulators Committee, which includes various CSA members along with the MFDA and the IIROC, are scheduled to meet with the OBSI board of directors in September. They are currently looking at the findings and recommendations, along with stakeholder input in considering next steps.
Related stories:
Financial management firm refuses to pay investor, disobeys OBSI
Canadian banking ombudsman needs teeth: Report