Young Winnipegger applies the lessons he learned in the ring to his financial career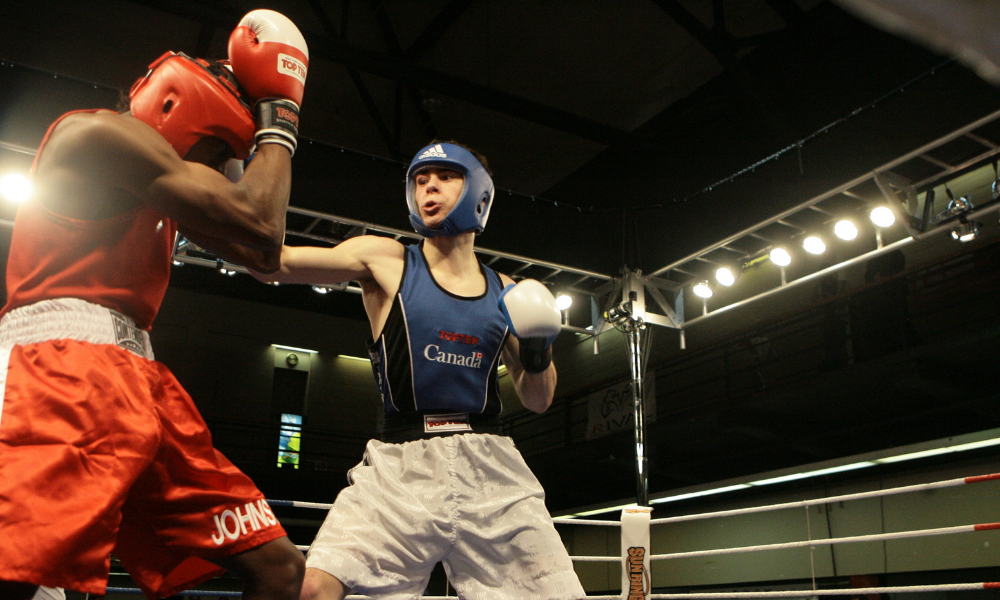 Brandt Butt of Winnipeg, who received this year's Nour Private Wealth Award for Rising Star Advisor of the Year, is underpinning his new career as an investment advisor with the lessons he learned from being a national-level competitive boxer.
"I want to aggressively grow in this business. I always want to see growth. It's never enough to satisfy someone who's hungry for more," Butt told WP. "That definitely comes from my athletic background."
"I've been involved in athletics my entire life, typically at a higher level," he adds, noting he played in city, provincial, and national soccer competitions before becoming a national team member of the Canadian Amateur Boxing Team. "I've always been a competitive person. In gym class, I was asked to tone it down a bit!"
What's the first lesson he's applying?
"You don't play boxing. You can play other sports. If you're losing in boxing, there's a different outcome coming your way and it's not enjoyable."
Butt, 31, launched his career at ScotiaMcLeod after completing his Bachelor of Commerce at the Asper School of Business. He got a taste of wealth management, then joined one of National Bank Financial's fastest-growing teams as an investment associate. After three years, he was part of the team that left National to create the award-winning firm, Endeavour Wealth Management with iA Private Wealth, in March 2019.
That's when Butt also became an investment advisor. Even though he had to give up his Olympic boxing dream because of a shoulder injury, he's continued to coach competitive athletes at the United Boxing Club. He's also launched, and coached, non-contact boxing for people with Parkinson's to help them keep active and fight their disease.
Endeavour is a boutique financial planning and investment firm. Its goal is to expand from a $100 million to a $400-$500 million practice in the next five years, which may require acquisition. Its longer-term goal is to grow the firm first into western Canada, then possibly east later.
Butt, who was a finalist for both the Wealth Professional Rising Star and Future Leader of Manitoba awards in 2020, focuses on creating comprehensive financial plans for incorporated professionals, business owners, and their families to help them increase their wealth, reduce their tax burden, and facilitate the transfer of wealth to the next generation.
"We're focusing on education, empowering people to understand their finances and our world more, so they can make good decisions for themselves," he says. Sometimes that means challenging other organizations' conventional wisdom, including pointing out that ESG investing may not be as environmentally friendly as people think. More often it means improving communication by contributing to Endeavour's newsletter or hiring a marketing team to develop videos and social media ads. Butt also speaks regularly on CJOB, the local radio station popular with the older crowd.
"One of the things we do a better job on is getting to know clients and understanding their emotions and how they think and feel about money, as well as what they want to accomplish," says Butt. "There's a math answer and emotional answer to everything. The math answer may not do it, but sleeping better at night will."
The second boxing lesson Butt's applied to his financial career is staying the course.
Even though he's a millennial, he's building a business with high-net individuals aged 45 to 65. So, he's punching well above his age cohort as he takes on clients that fit Endeavour's business model and account size to do higher tax and estate planning and deal with fairly complex situations.
"It's not an easy business to build. You get beat up along the way," he says, citing the challenge of making cold calls and building long-term relationships. "It's very hard to build a practice if you're a younger advisor. The hard work, bumps and bruises that you get are like the setbacks in the boxing ring."
"You can train eight weeks for one fight, and it may go your way or not. But that experience has helped me in growing a business as a young advisor. I'm drawing on that."
Butt's also training hard for his new career. He has his Chartered Investment Management designation and hopes to complete his Certified Financial Planner certification this fall. He's studied personal pension planning for corporate owner-managers and received his insurance license, and he spends his off-time reading about personal finance, investment, and economics. He's had good mentors who've shared their learnings and guided him on what he should focus on, and he surrounds himself with a network of people who will most benefit his clients.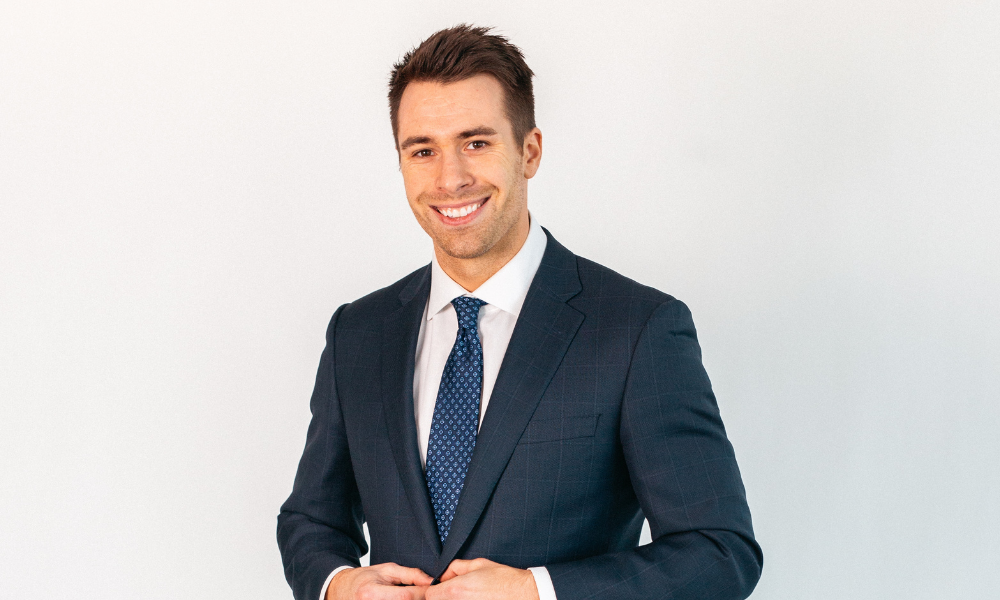 What would Butt advise other rising stars?
"Figure out why you want to be in this industry," he says. "Without the why, the ups and downs of it, the build phase is difficult. Understand why you're doing it so you can keep your focus on the end goal."
What's his why?
"I have a lot of fun helping people," he says, noting that many who have specialized careers aren't necessarily good at managing their money. "Most people need some help. Money can cause stress and sleepless nights, so I help them navigate."
His second tip? Build a good intake and service process, so you can trust it over time.
"That's what's helped me on my more difficult days, the fact that here's the process and it's worked for all those who've grown their business, so it will work for me," he says.
"For a person who's performed highly in sports and, academically, been an honor roll student, when you come into this industry, the success takes longer to build. So, find the process, build it on people you admire, work, and trust the process. It will happen slower than you expect," he says. "It's a great career and you can make a good living at it, but it takes time."
It's all worth it for this young rising star.
"Just growing the business," he says, "is what I get up, every day, to do."